Export Catalog PDF
Export your whole WooCommerce Shop including subcategories or just single categories as a PDF.
Customizable
More than 100 Options gives you the full possiblity of styling and customizing the PDF just as you want.
Unique Features
Table of contents, cover and backcover, index & built in performance – this makes our plugin unique.
Export your WooCommerce Products as PDF
Sometimes customers prefer digital or printed PDF catalogs, that they can browse through. May it be, because they currently do not have internet connection or are tired of looking on their smartphone. For those cases we have the solution. Our WooCommerce PDF Catalog plugin lets your customers export a local file with all products.
Export Full or Category specific Product PDF Catalogs
Generate Wishlist or Cart PDF catalogs
Fully configurable including more than 50 Templates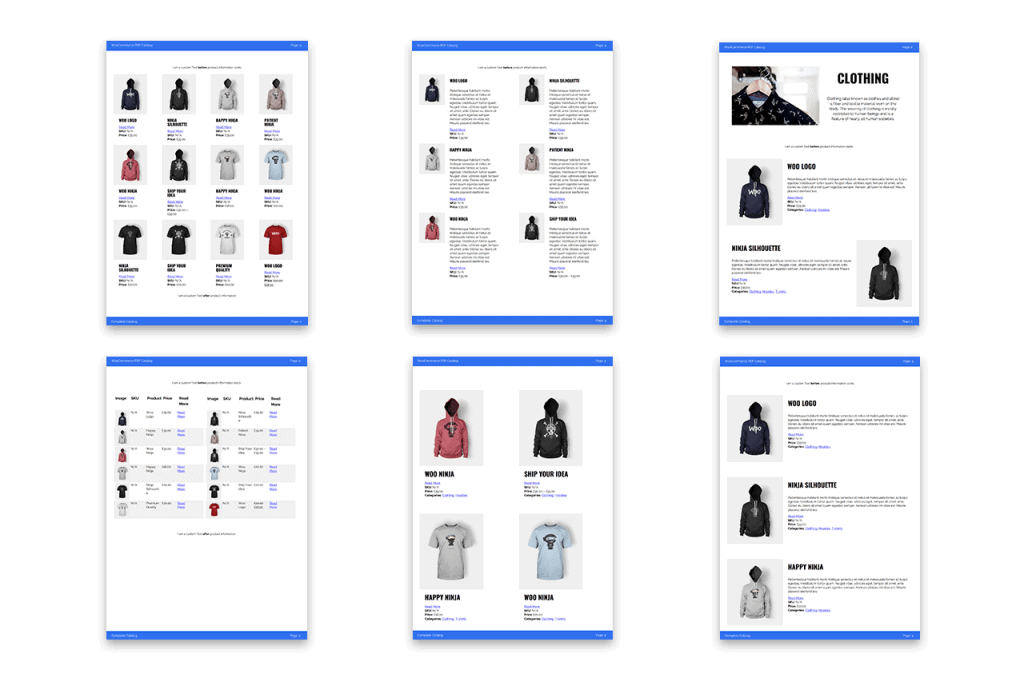 More than 50 Templates
1 column, 2 columns, text left, image right – whatever template you need we got you covered. Choose from more than 4 product category styles and more than 9 different product layouts with ease.
View Demo
Unlimited Plugin Settings
In current plugin version we offer more than 200 setting options. And with each update there are new interesting functionalities for you to explore. All settings are clearly grouped in about 20 sections, so you can keep an overview. This contains:
Layout Options
Data to Show options
Cover & Backcover Settings
Table of Contents & Index
Performance Options
View Demo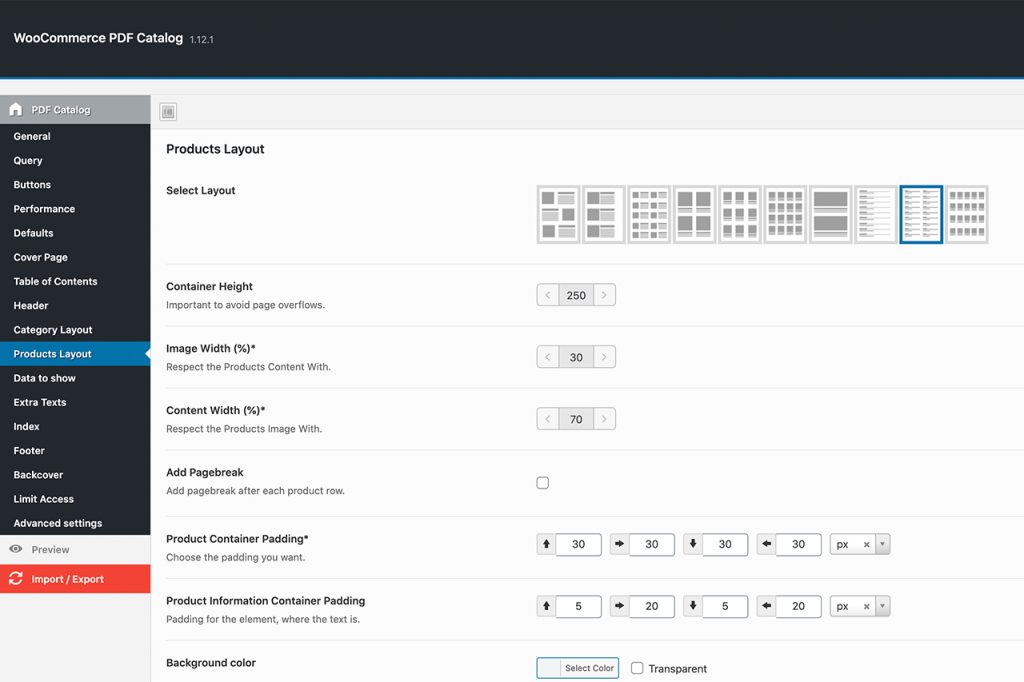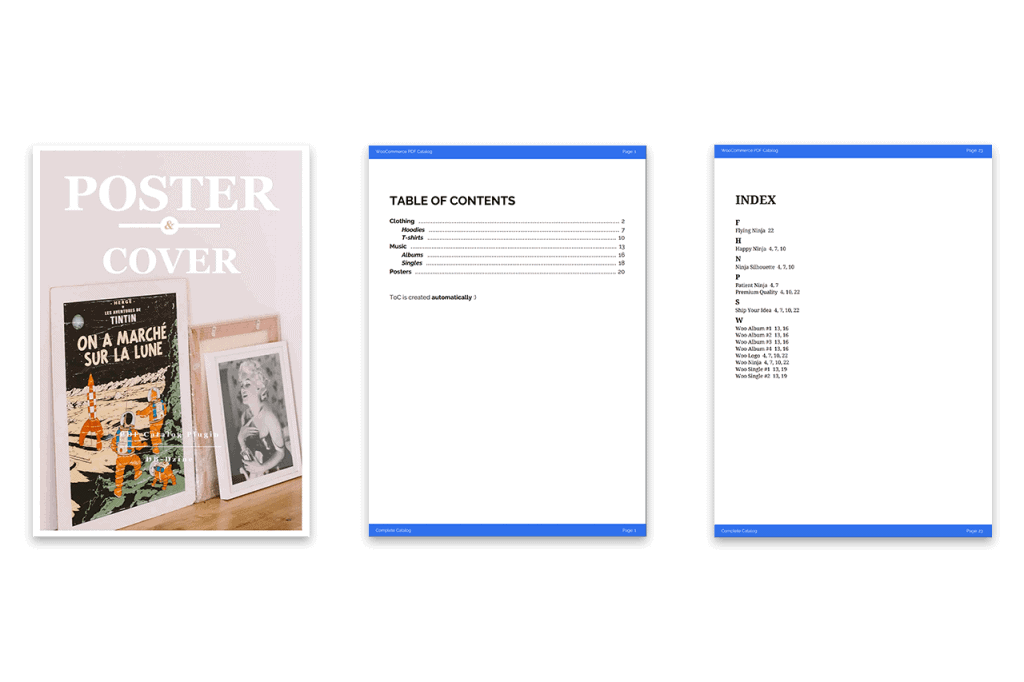 Show Cover, ToC and Index
Give your WooCommerce PDF catalog some personality and add a custom cover or back cover image with ease. To keep an overview you can enable a table of contents containing all your product categories. At the end of the catalog you are able to set an index containing product name or SKU and link to the corresponding page.
View Demo
Works with 3rd Party Plugins
Do not worry about 3rd party plugin support. We covered most of important WordPress plugins out there and added support for these. Some examples are:
Wholesale Prices
WPML
Yoast SEO
WooCommerce Wishlist
WooCommerce Group Attributes
and more …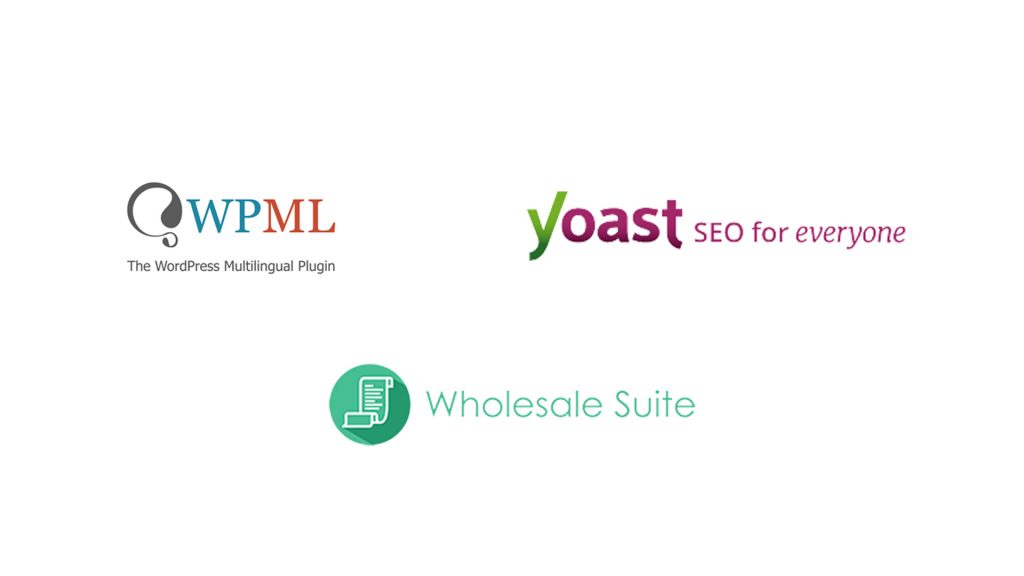 Example shop PDF exports
With over 100 different options you are free to export your shop as a PDF file just as you like. Set a custom header and footer, select 1 of more than 35 layout, exclude product categories and much more.
Customize the header / footer as you like.
Create an index at the last page with anchors
Exclude product categories or products
WooCommerce Catalog Creator Benefits
Bulk buyers and wholesalers don't always have time to sit and peruse full product catalogs online. The new WooCommerce PDF Catalog Creator, therefore, provides site admins with an easy way to create high-quality product brochures ready for print and download.
Unlike when printing copied text, the PDF Catalog plugin organizes all listing data into professionally rendered PDF files.
Listing images and layouts are preserved
PDF catalog designs are generated in advance by site admins and can be made available for instant download
Catalogs can be configured to feature high-quality covers and automatically generated tables of contents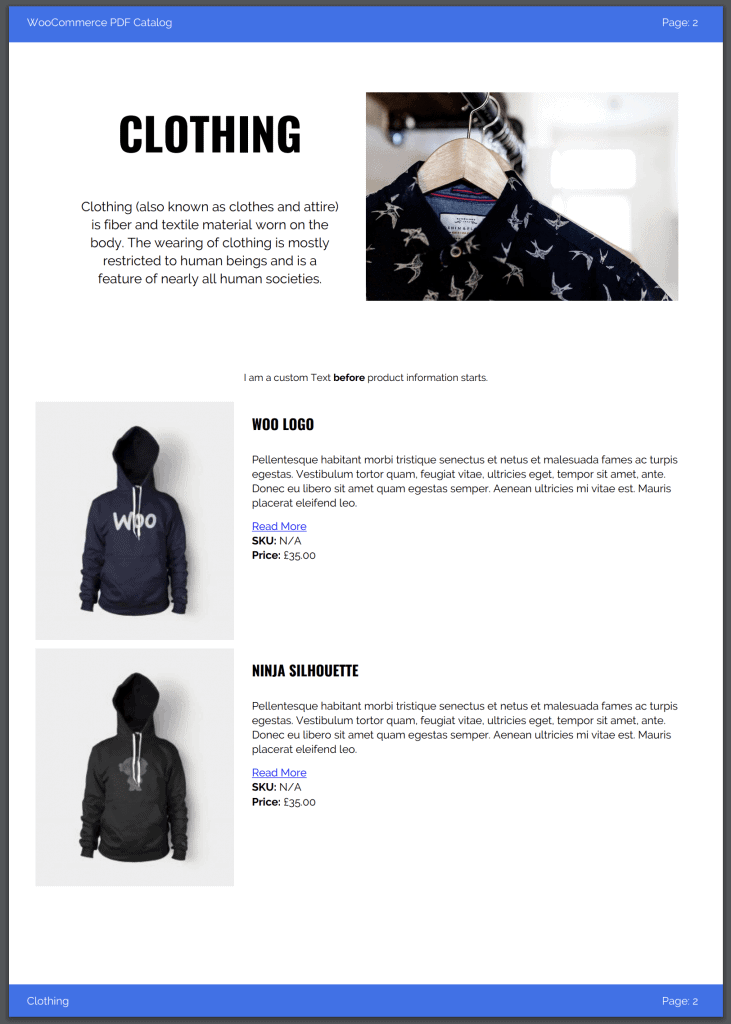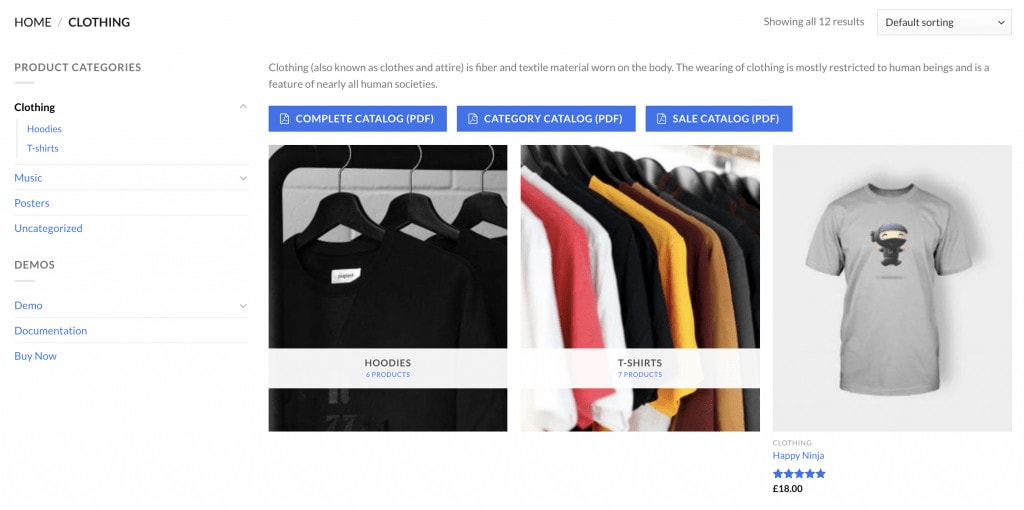 Create a Catalog for Your Full Store or a Specific Store Category
With the WooCommerce PDF Catalog Creator, site admins can create professional catalogs for their entire store inventory. Alternatively, professional looking brochures can be created for individual product categories. After download, these can then be printed or perused using any desktop or mobile device PDF viewer.
View Demo
Easy Catalog Customization Options
To help users create sleek and sophisticated looking product catalogs, the WooCommerce PDF Catalog Creator provides users with several high-quality customization options.
PDF catalogs can be created with custom page headers and footers
Catalogs can include professional looking cover and index pages
WooComerce product listings can be displayed in several different formats
Category pages can be configured to feature introductory text and custom illustrations
Store owners specify what data catalog product listings should display and how product listings are organized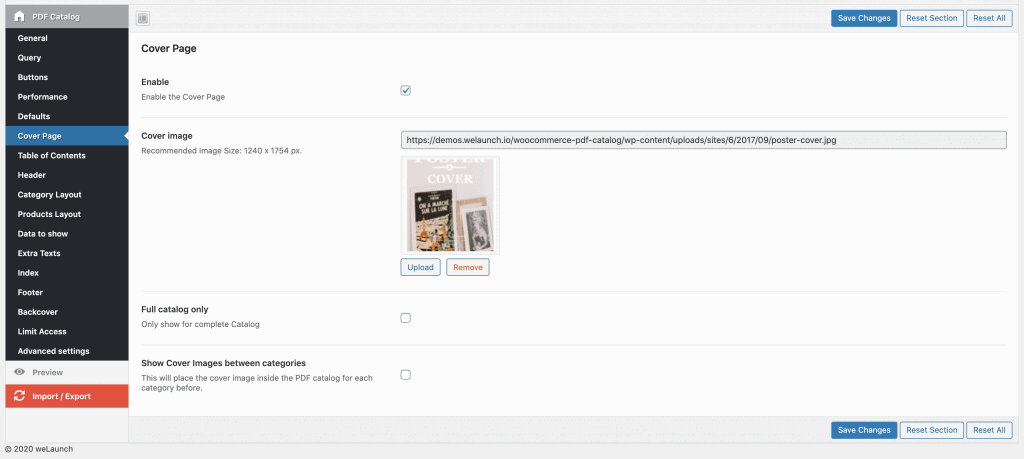 Easily Link Offline & Online Catalog Listings
PDF catalogs are invaluable to customers whom source products from several different online vendors. However, when perusing products, customers still prefer to have direct access to online listings.
To give catalog users direct access to products online, each catalog listing can be configured to include 'Read More' URLs and clickable category tags. When clicked by users perusing catalogs on PCs and mobile devices, product and category pages will then open automatically in user web browsers.
Extra Texts & Custom Styling
To add a professional look to WooCommerce product brochures, catalogs can be configured to display custom text and calls to action. Site admins can also include Google fonts and custom font sizes throughout. As a bonus, options to download brochures can be configured for specific store users such as wholesale clients and third-party product distributors.
Product & Category Exclusions
WooCommerce store owners regularly experiment with temporary product listings and promotions. Exporting all category and store inventory to PDF can, therefore, be somewhat counterproductive. Thankfully, the WooCommerce PDF Catalog Creator plugin allows users to exclude specific products and categories before PDFs are generated.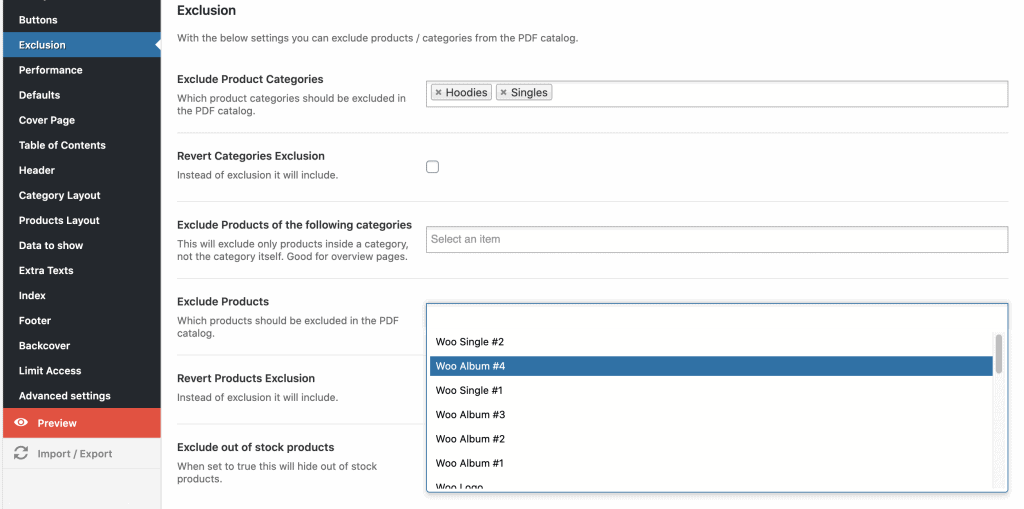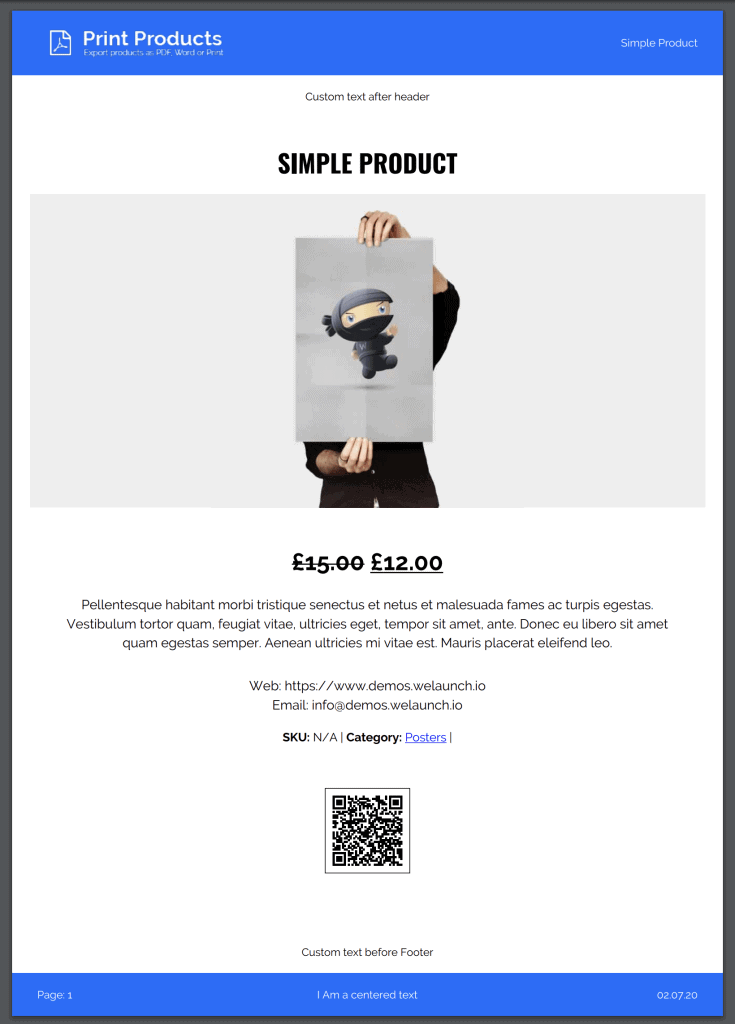 Want to export single products?
Instead of exporting all products in one PDF file, we also offer a plugin for exporting single products. This extension exports single product pages into PDF leaflets, print or Word file with a simple click.
Same as this plugin, you will get multiple styling and theme options.
WooCommerce Print Products PDF