Global Tabs
Create global tabs, that appear on every product page. For example a contact form or a support tab.
Category Tabs
Add category tabs, that only show up on special product categories. Show clothing sizes information for all clothing categories for example.
Custom Product Tabs
Publish single products with custom product tabs, which can contain specific product information like a Manual.
Reorder / Disable WooCommerce Tabs
Reorder or even disable the general WooCommerce Tabs
Rename Tabs
Rename the Additional Information-, Description or the Review-Tab with ease.
Custom Icons & Styling
Add icons to your custom tabs & enable some more stylings. Set a custom text color, background color / image.
Create custom WooCommerce Tabs with Ease
Hate standard WooCommerce tabs? – You are not alone.
All WooCommerce store owners know that choosing the right WooCommerce themes for different product niches, is vital for driving sales. Sadly tabs included in many WooCommerce themes, simply aren't as intuitive as many store owners would like them to be.
Thankfully, with the new Ultimate Tabs WooCommerce plugin, store owners can now create interactive custom tabs to complement store product pages.
Appearing below product pages, WooCommerce tabs can be created by site administrators which display similar products by product category. Alternatively, the Ultimate Tabs WooCommerce plugin can be used to create completely custom tabs which feature extra product specific information like product user guides.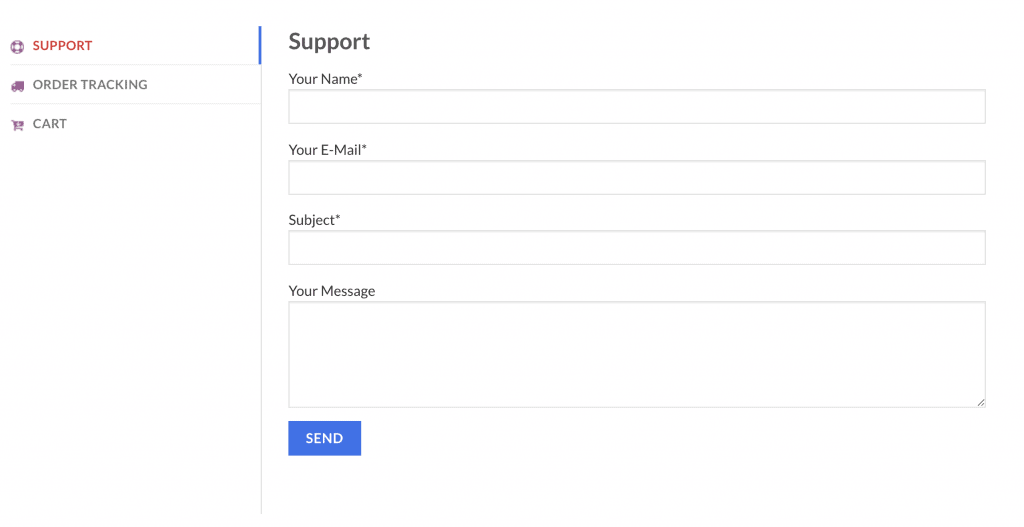 Global Product Tabs
With the Ultimate Tabs WooCommerce plugin, store owners can create global tabs which appear across all product pages.
Using global tabs, WooCommerce site visitors can be encouraged to peruse different product listings. In doing so, the Ultimate Tabs WooCommerce plugin helps increase average web page session durations, reduce bounce rates, and gain store products extra exposure.
View Demo
Category Tabs
In order to increase WooCommerce store product exposure, the Ultimate Tabs WooCommerce plugin can be used to create category-specific product tabs.
Unlike with global tabs, category specific tabs can be configured to only appear on store pages which already feature product listings from the same store category. This allows customers to peruse and compare different items of interest. – All without having to scroll backward and forward between different product pages.
View Demo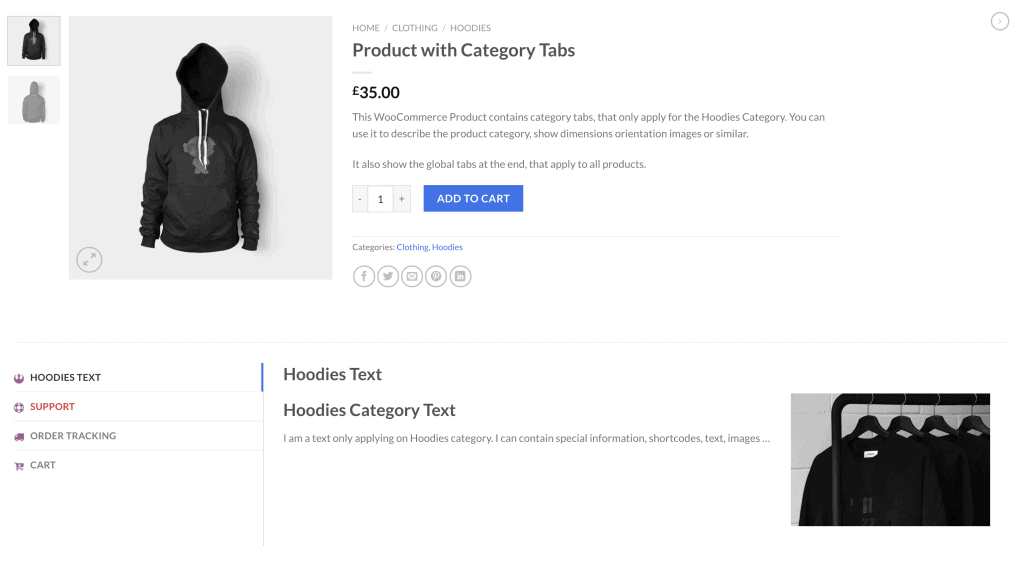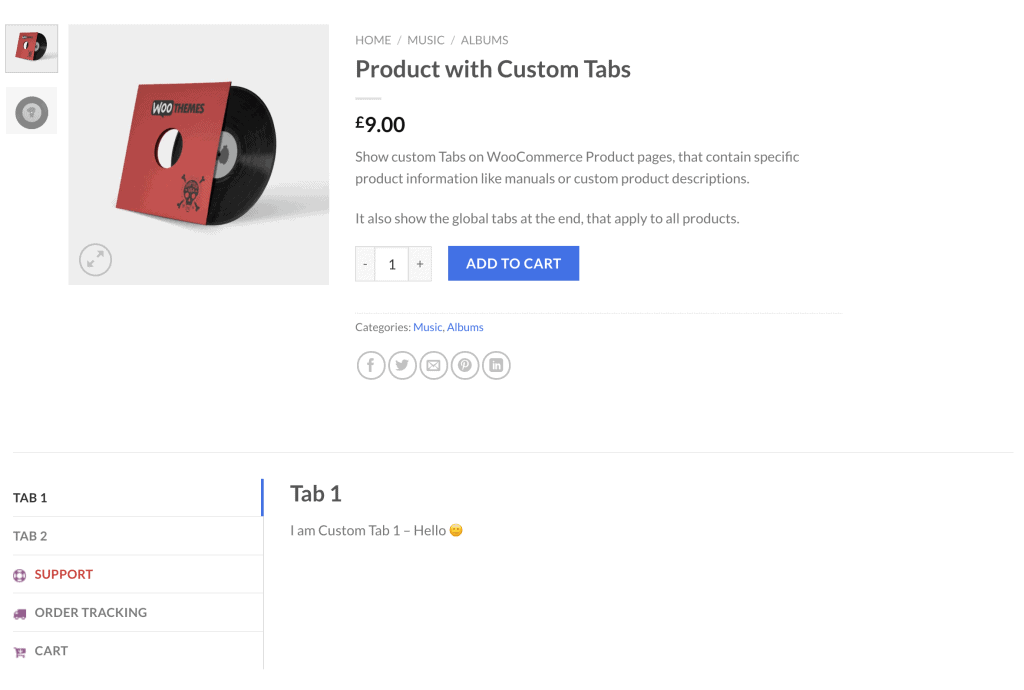 Custom Product Tabs
As well as global and category specific tabs, the Ultimate Tabs WooCommerce plugin allows store owners to create completely custom tabs.
Using Ultimate Tabs, site administrators can change the default tabs associated with WooCommerce themes themselves by reordering, renaming, and disabling different tabs. At the same time, completely new custom tabs can be created which appear both globally and on pre-defined product pages.
Fully customizable and themeable, custom tabs can compliment product listings by providing customers with links to product manuals and similar paraphernalia. Alternatively, custom tabs can be used to promote specific store items by virtue of limited time only store and/or product-specific promotions.
View Demo