Compare any data
You can define & sort what data (e.g. price, attributes) your customers should be able to compare with.
Intuitive Design
A dynamic AJAX loaded Compare bar paired with a beautiful compare table make our plugin stand out from the competitors.
Compare Bar
Do not loose products inside your compare bar when opening another product category / page. Our plugin saves the data for your site no matter where your customer goes to.
Shortcode Support
Show compare tables on custom pages with our Shortcode support to increase SEO value for your site.
Compare Similar Products
On product pages your users can compare the current product with same products from the category.
Totally Customizable
Change the texts, change the colors and more. Our extension ships with more than 50 options for you to stay in full control.
Compare Products with Ease
WooCommerce is the most intuitive and highly-flexible e-commerce solution for WordPress. There is just one question. Namely, are you using a WooCommerce plugin which directly benefits your customers shopping experience?
Better Compare is a new WooCommerce plugin which allows WordPress e-commerce customers to easily compare WooCommerce store products. Users can compare price data, product similarities, and several other pre-defined product attributes.
With Better Compare, store customers simply select products to compare, click 'Compare Now,' and benefit from an instant, fully themed, side by side product comparison table.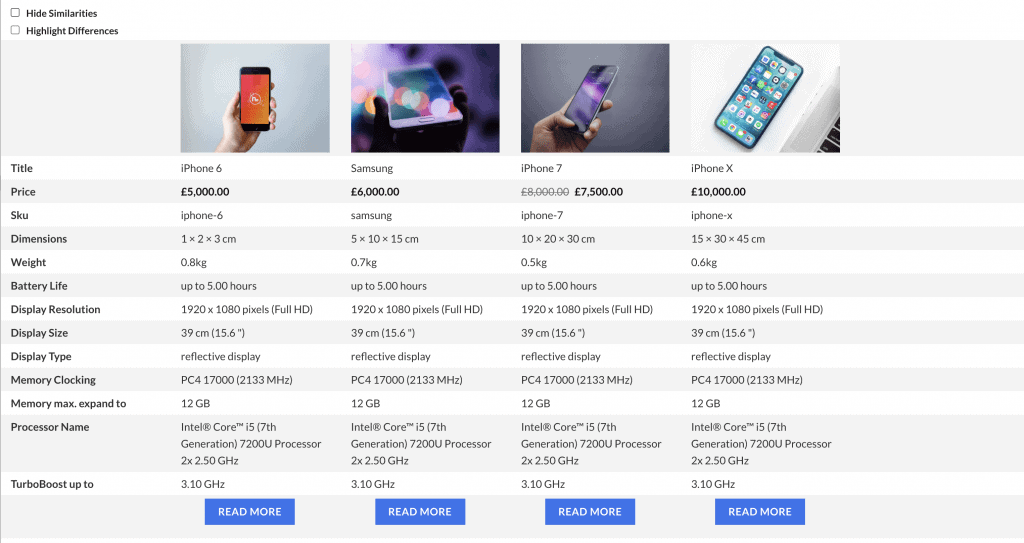 Let Customers Compare Products with ease
Before customers add products to their WooCommerce shopping cart, they want to know if they get the most value for their money. Easily configurable AJAX compare tables can, therefore, help your customers to see product differences and help them to choose the best product.
View Demo
Site-Wide Product Comparison Bar
In order to reduce the risk of a WooCommerce shopping cart being abandoned, the Better Compare comparison bar hides discretely at the bottom of store web pages. One click on the 'Compare Products' tab, will then recall details of any products users have selected for comparison. Much more importantly, this data will be automatically saved, even if customers navigate away from your store pages.
Sticky compare bar
Compare products from any page
View Demo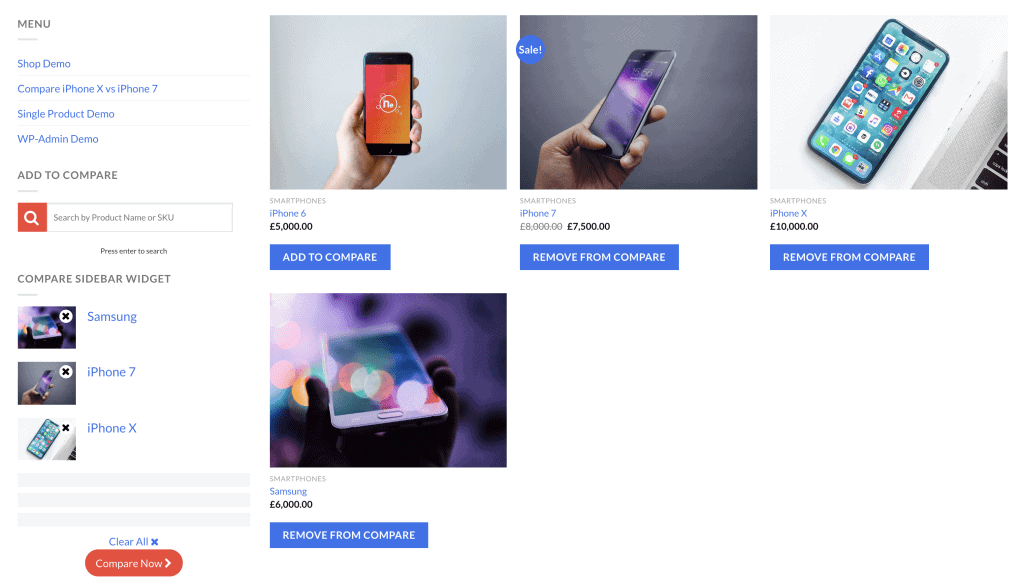 Intuitive & Crystal Clear Call to Actions
As well as specifying what product attributes should appear in comparison tables, WooCommerce store owners can fully customize comparison charts. This means that the Better Compare WooCommerce plugin can be integrated flawlessly with whatever WordPress theme your store might be using.
Add to Compare Button in Product Categories
Add to Compare autocomplete Widget
Compare sidebar widget
View Demo
Shortcode Support
To make getting up and running with Better Compare as easy as possible, our WooComerce plugin features full shortcode support. This means that as long as you are running WordPress version 3.8 or higher, you can easily add product comparison tables to even custom designed and themed web pages.
Create static compare pages for SEO
Instead of the AJAX compare table, link to a compare page
View Demo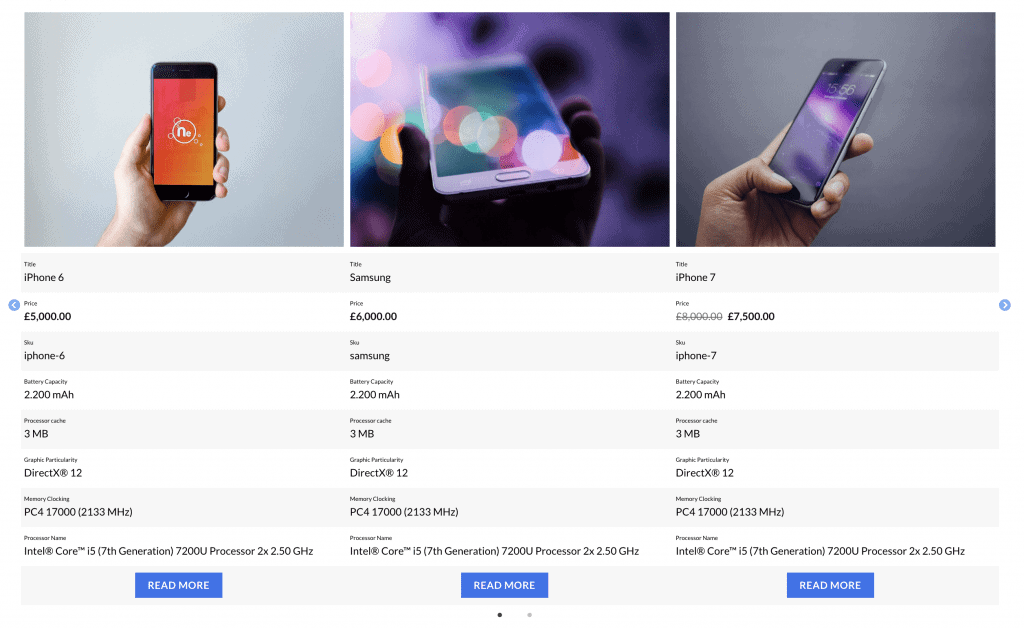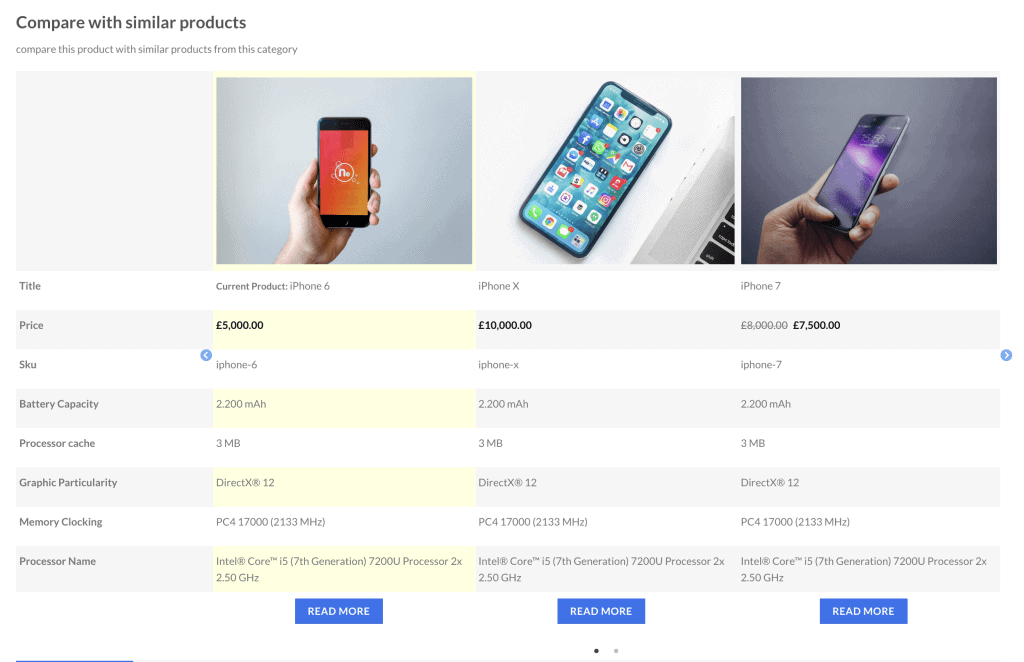 Compare All Products on Any Product Page
WooCommerce store customers love variety. What they also love, though, is to be able to compare product specifics easily. The Better Compare WooCommerce plugin can, therefore, be configured to show side by side product comparisons on product pages themselves.
Single product pages show "Compare with similar products" automatically
Add to compare button on product pages
View Demo
Customize as You Want
With the Better Compare WooCommerce plugin, WooCommerce store owners can configure comparison table colors and fonts as they please.
Shipping with over 50 in-built style options, store owners can stay in full control of how product pages and comparison tables are presented. The end result is a flawlessly finished, intuitive UI. One which helps drive sales by allowing customers to make more informed buying choices.
Enable / Disable data you want to compare
Change colors and fonts with ease
Activate functionalities independently
View Admin Demo