Menu Number, Name & Price
Create menu items including number, name, price and description with visual composer.
Show Images & Labels
Add images to your menus or labels like HOT or NEW.
Show your Online Menu
Create an online restaurant menu card with Visual Composer and our extension in a few steps. Get the VC plugin for WordPress and our menu extension. Install both and start creating your online dishes. Use drag and drop, live editing and copy items if you like.
Quick installation and setup
Easy and fast menu item creation
Drag & Drop live builder
View Demo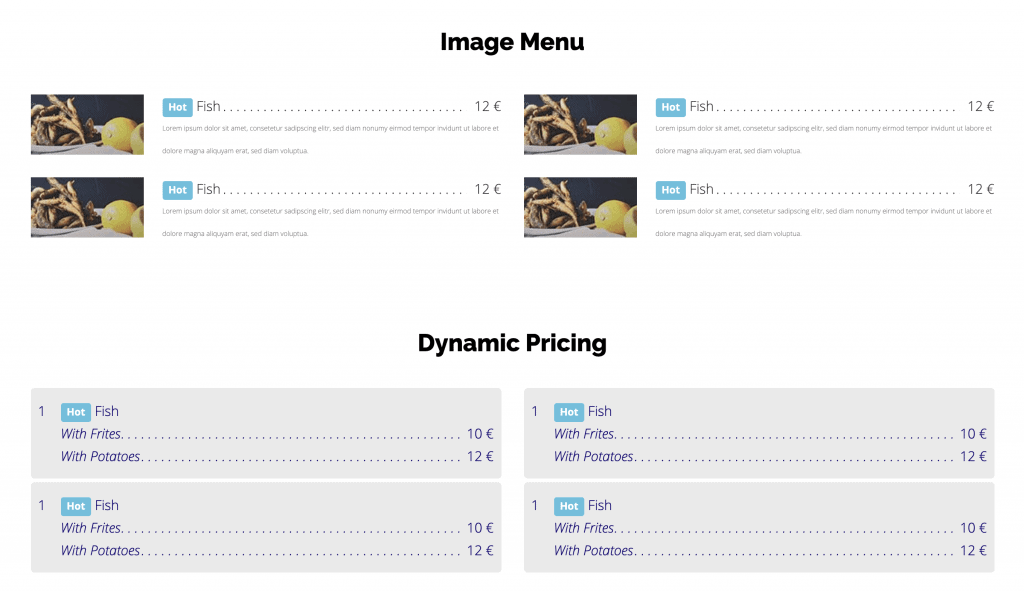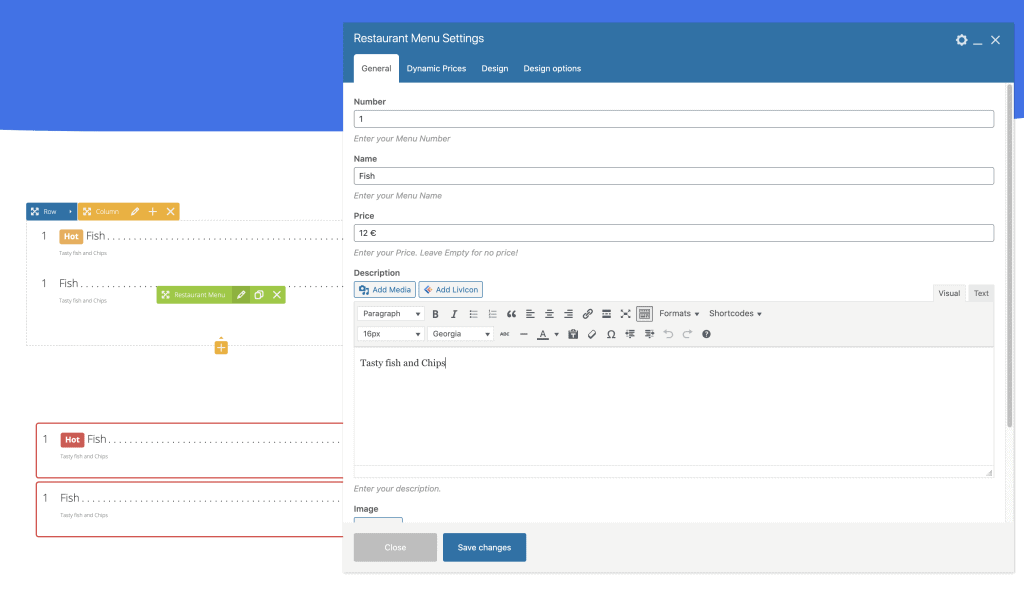 Multiple Backend Restaurant Menu Settings
Add menu number, name, prices and descriptions with ease. You can also attach images to menu items and assign labels like "HOT" or "NEW" to each item. Furthermore you can show off dynamic prices (e.g. frites with mayo 3€ / without mayo 2€) and style the items just as you like.
View Demo
Greek restaurant Syrtaki uses our plugin with success
The geek restaurant Syrtaki uses our plugin since years with success. They show their complete dishes with number, name description and prices in a beautiful, responsive online menu card.
View Syrtaki Restaurant Menu