Add Variation Gallery Images
Show multiple images for each WooCommerce variation product with ease.
Gallery Functionalities
Enable lightbox, zoom, fullscreen or navigation product gallery options with a single click.
Performance Loading
Unlike other plugins we use performant AJAX loading to get all image files.
Add Variation Images
Additional gallery images often increase your shop conversions. Customers can see details of your products, inspect different angles and materials.
Unfortunately WooCommerce does not offer adding multiple images to single variation products. This is where our plugin jumps in. After installation you can simply add as many variation details as you want.
View Demo

Show Variation Gallery images in Shop Loop & Categories
When you already use our WooCommerce Show single variations plugin, then you can use our gallery images plugin to show the 2nd gallery image directly in your shop loop (e.g. on hover). If you use any popular Theme like Flatsome, then it will work without any complications.
View Demo
Multiple WooCommerce Gallery Images Options
As we use one of the most popular carousel plugins, we made it possible, that you can use all options. Enable or disable options in plugin settings with ease and you will see all changes live.
Show previous / next arrows
Add slider pagination dots
Allow fullscreen functionality
Override your default Gallery Image solutions
View Demo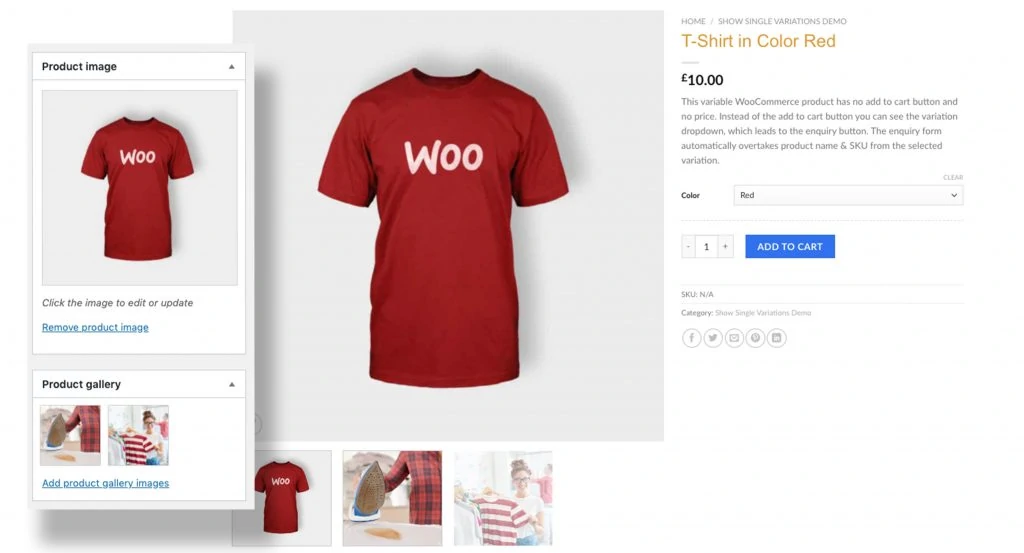 Keep Variable Gallery Images
Other plugins often remove the default variable product gallery. We have an option to keep these images. With that you can still show general product details images for each variation instead of assigning it to each variation manually.
View Demo
Show all variation images in Variable Gallery
With enabling one setting, you can show all variation images in your variable product gallery. Stop assigning gallery images to each variation and variable manually.
View Admin Demo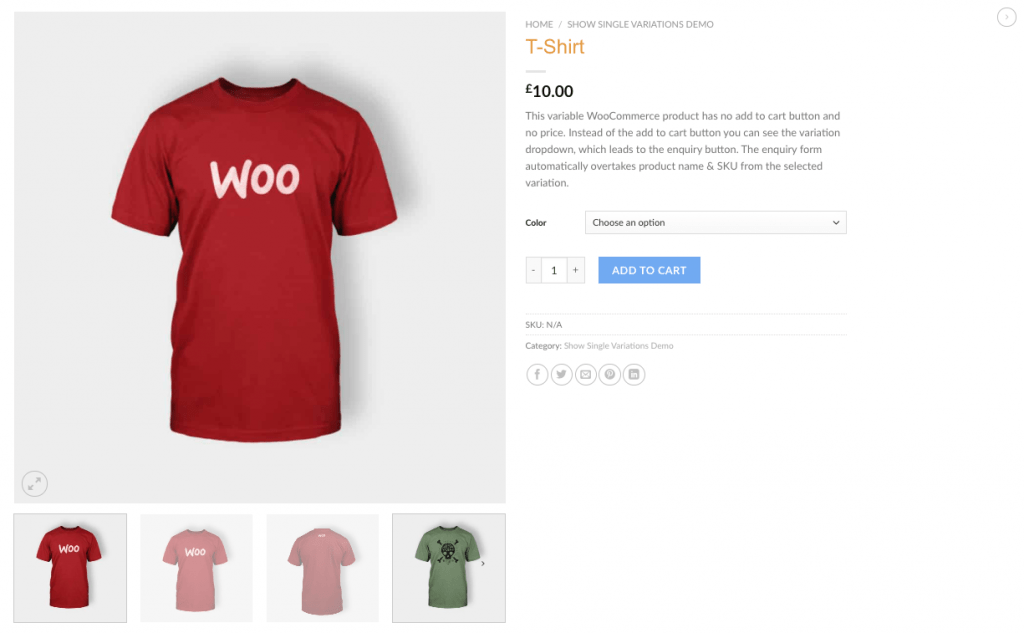 Enable & Disable Options with simple Clicks
All features of our plugin are independent and can be turned on or off as you like.
View Admin Demo