Attribute Table Images
Transform the product data table into images with ease.
Variation Swatches
Use the same attribute images as variation swatches and get rid of the standard select input fields.
Style with Ease
Set colors, widths and more styling options directly in our plugin settings.
Display Product Attributes with Images
High-quality images are vital for WooCommerce sales success. However, what if you could take things one step further? What if as well as WooCommerce product images, you could display product attributes with images also?
The Attribute Images WooCommerce plugin provides store owners with a new way to stand out from their competition.
Instead of using text to display product sizes and color variations, WooCommerce Attribute Images showcases product attributes as interactive images.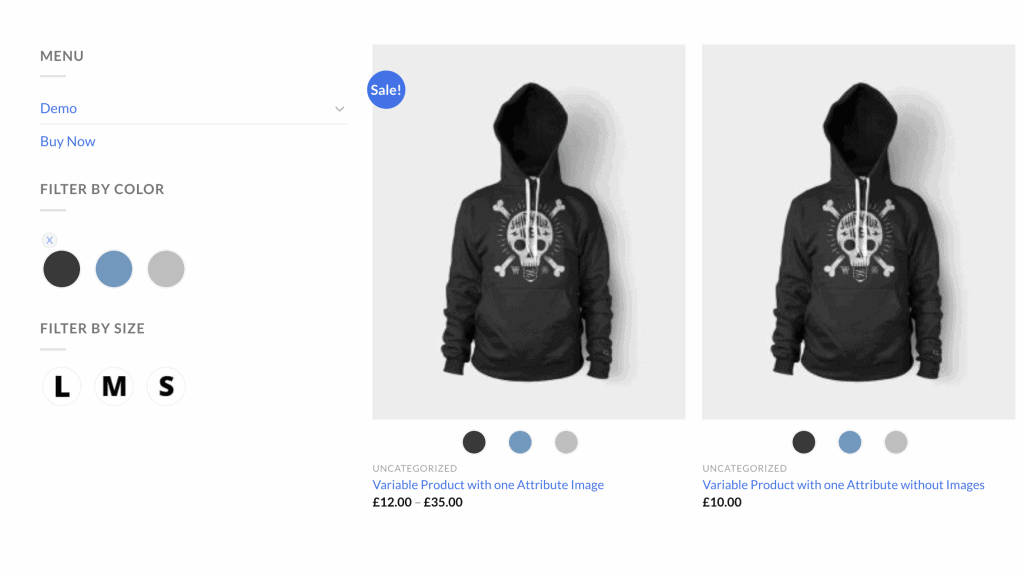 Drive More Attention to Your Product Attributes
By default, WooCommerce product attributes display as text. This isn't necessarily a problem. However, text fields can feel dull and at times, tedious to navigate.
To make product pages appear more visually exciting, WooCommerce Attribute Images replaces boring text fields with eye-catching image swatches.
Using image and color swatches in place of text attributes makes product listings easier to interact with
Image-based product attributes appear more visually distinctive
When selected by WooCommerce store customers, attribute images behave in the same way as conventional text attributes
View Demo
Configure Variable Product Attributes with Ease
Products in your store can vary in size, style, and color. Woocommerce Attribute Images, therefore, allows store admins to configure attribute images accordingly.
Store owners who sell different variations of the same product can configure image swatches just like they would regular text fields.
Color tables and product information tables can all be replaced with clickable images
When image swatches are clicked, product images, price data, and other product variables will update automatically.
View Demo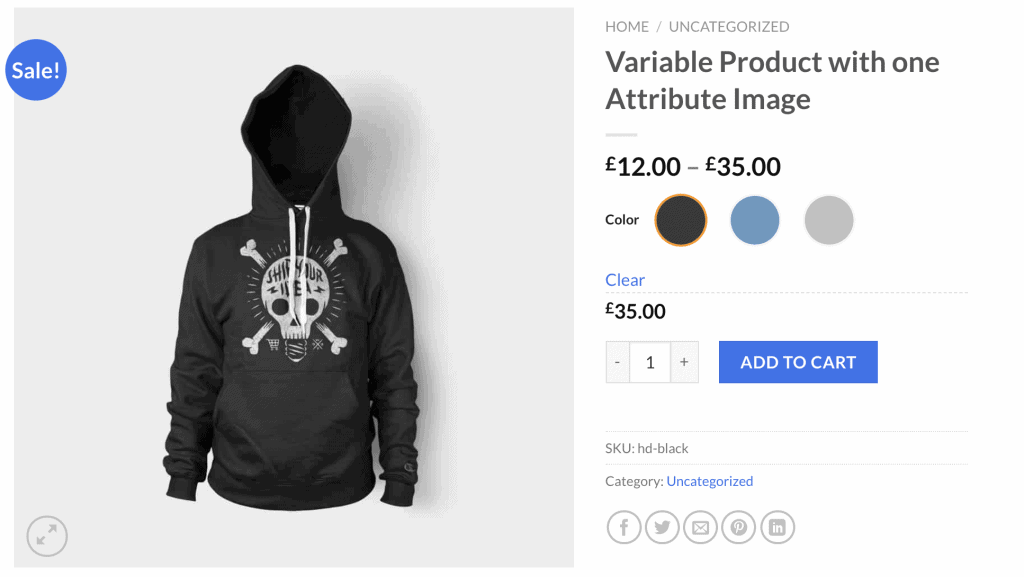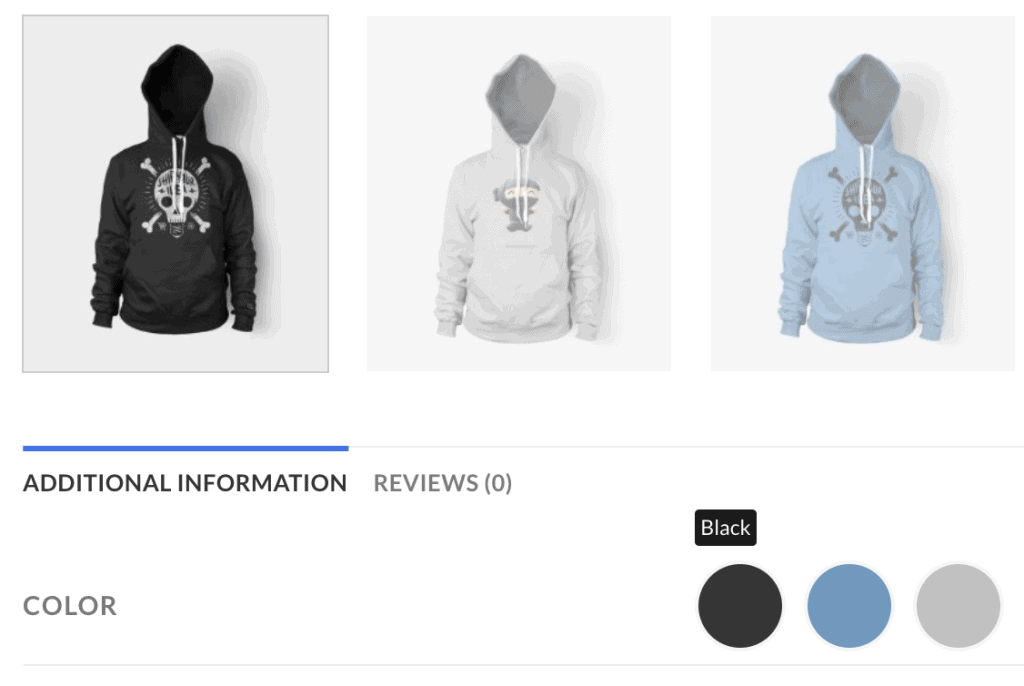 Attribute Image Styling & Customization
Attribute text fields can be hard to read and navigate. This is especially true when browsing WooCommerce product pages using mobile devices. Thankfully, WooCommerce Attribute Images changes this.
Thanks to easy in-built swatch customization tools, WooCommerce store admins can set different widths for attribute images. Different swatches can, therefore, be used to grab peoples attention and invite more meaningful product interactions.
View Demo
Set Attribute Icons for Specific Product Attributes
When configuring swatches, WooCommerce admins may not have images which are suitable for different attribute fields. Thankfully, when no image is present, the Attribute Images WooCommerce Plugin will automatically display a regular text field. Moreover, store admins can also configure attribute images to display regular titles and tooltips.
View Demo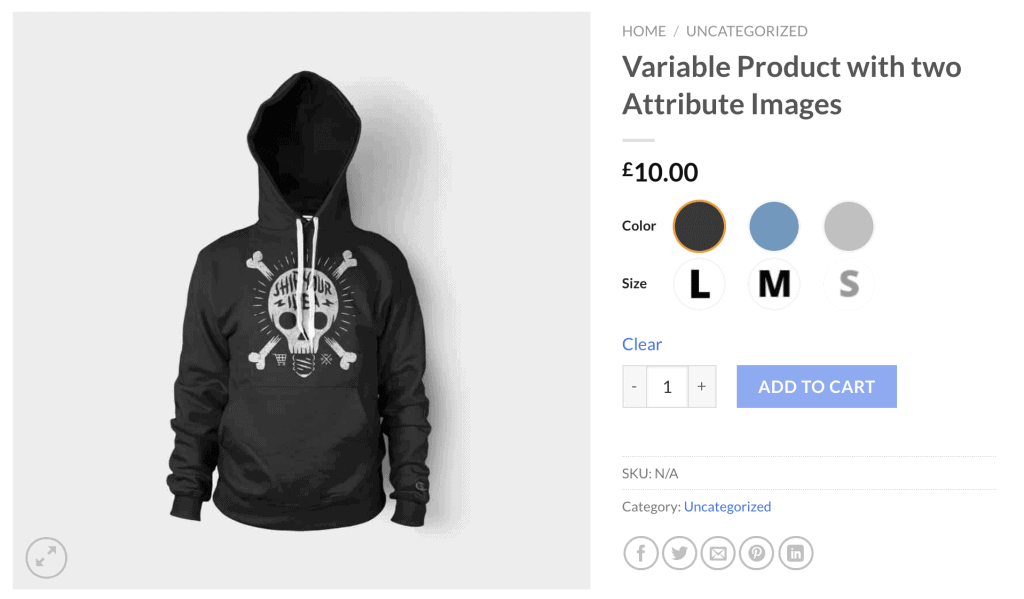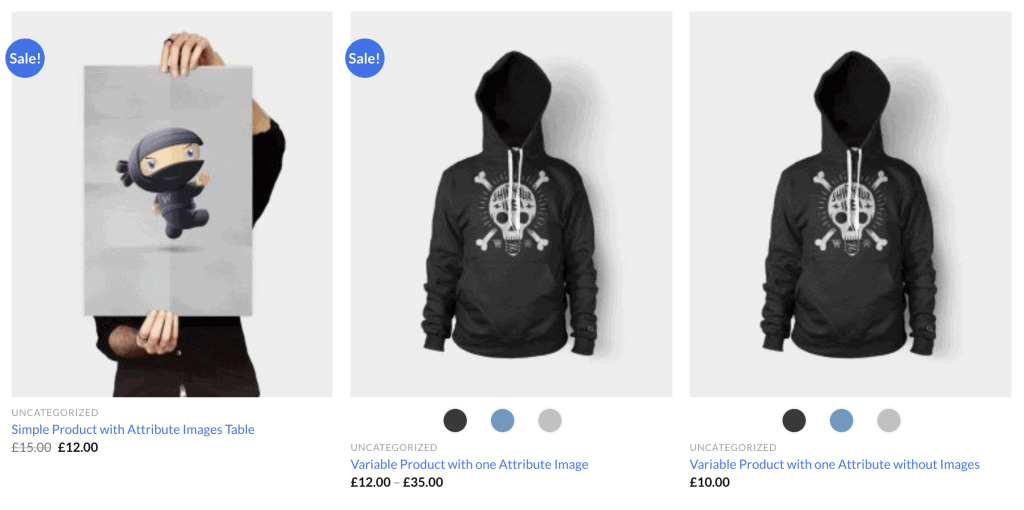 Image Attribute Benefits
Transforming attribute text into images makes WooCommerce product pages much easier to navigate.
Image attributes cater to the 80% of web users who go online via mobile devices
WooCommerce product information is made clearer and more interactive
Easier to browse listings ultimately result in higher sales leads and more on-site conversions