4 Styles
Choose one of four possible attribute group layout styles and change colors as you like.
No manual Rework
Simply create an attribute group and assign the attributes to it. That's it – no manual rework of your attributes or products.
Easily present and classify product attributes
If you shop online, you know how important it is to be provided with clear and concise product information.
As a WooCommerce store owner, it's not just how you structure your product pricing which helps drive sales. As well as this, your store customers want to be provided with easy to understand product information. The new group attributes WooCommerce plugin, therefore, allows WooCommerce store owners to easily present and classify different key product features.
Using the WooCommerce group attributes plugin, themable product tables help customers make more informed buying choices. This and help product listings appear cleaner, neater, and more organized.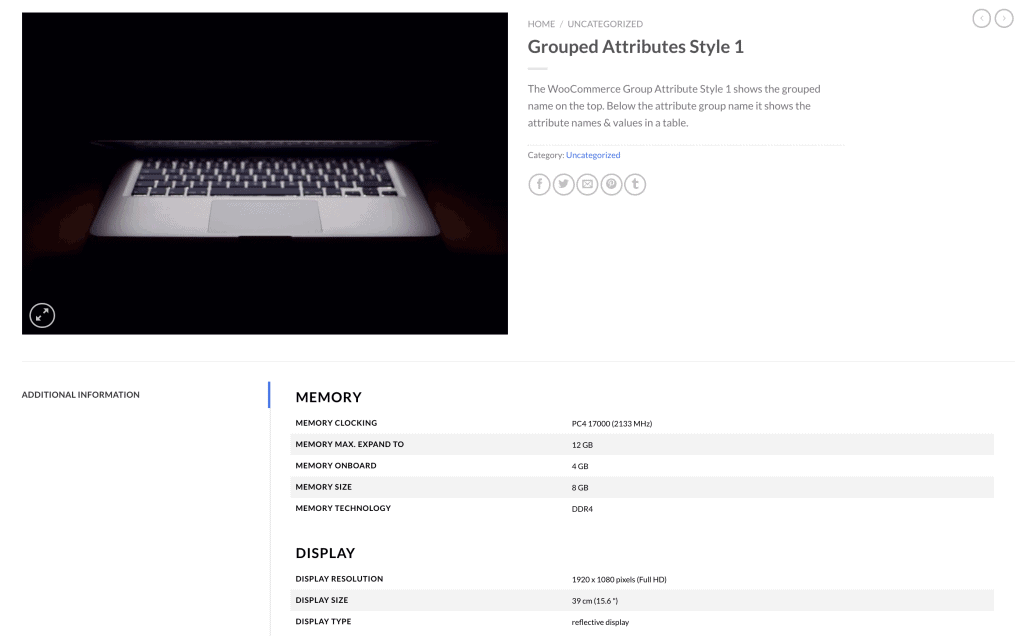 WooCommerce Group Attributes Simplified
The group attributes WooCommerce plugin allows store owners to present key product attributes to customers with ease.
Details such as country of origin and product dimensions can be presented to customers in easy to read additional information tables. Different attributes are separated into groups specific to different product categories. Customers, therefore, benefit from better-structured product information, which is more likely to see items added to WooCommerce shopping carts
View Product Demo
No Manual Revamping of Existing Product Pages
Installing a new WooCommerce plugin will often necessitate WooCommerce store owners having to manually revamp product pages.
Thankfully, the WoCommerce Group Attributes plugin requires no manual reworking of existing product listings. Inside of the plugin itself, site admins simply create attribute groups, assign product-specific attributes to these, and choose their plugin presentation style.
View Admin Demo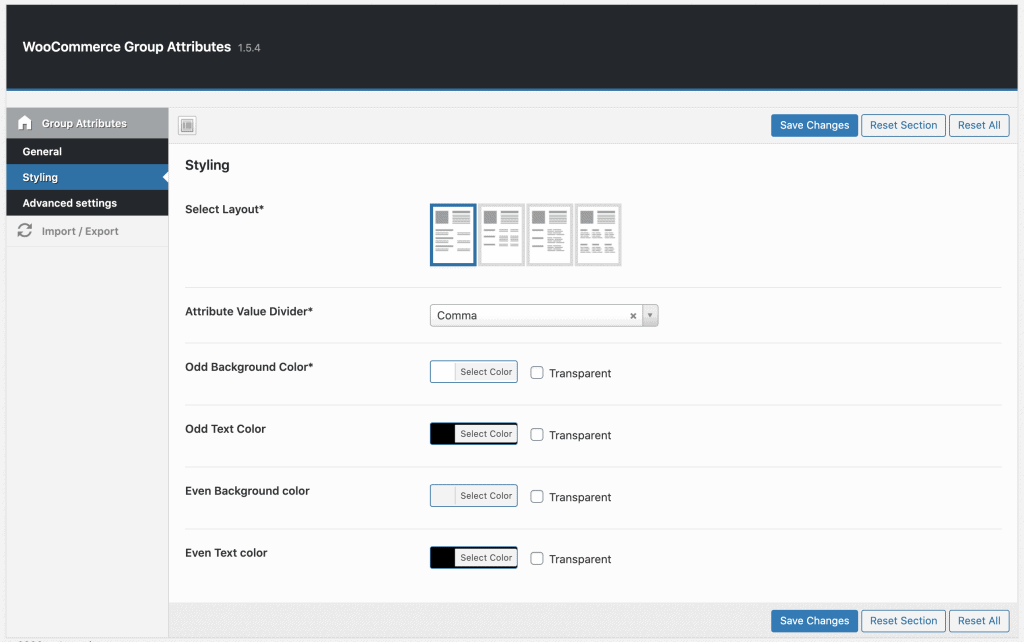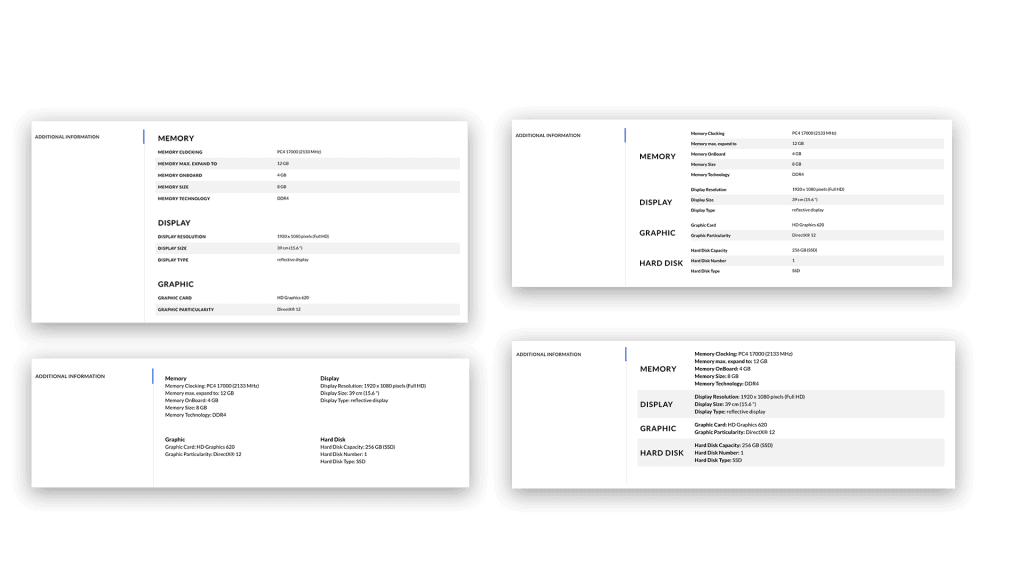 Choose From 4 Group Layouts
In order to facilitate seamless site integration, the new group attributes WooCommerce plugin, allows site admins to choose from three different table presentation styles.
From concise to more fully featured, WooCommerce store owners can choose an attribute table which fully complements their store theme and products. Also, because tables can feature product images, store customers benefit from a fast and reliable way to gauge the accuracy and credibility of information being presented to them.
View Layouts
Sort Product Attributes as You Like
With our new WooComerce plugin, store owners can choose how different product attributes are ordered and classified.
Store owners decide what WooCommerce group attributes should be specified per product listing. Menu orders are then defined by store owners also. This way store owners can ensure that the most relevant product information appears first when customers are perusing items.
View Admin Demo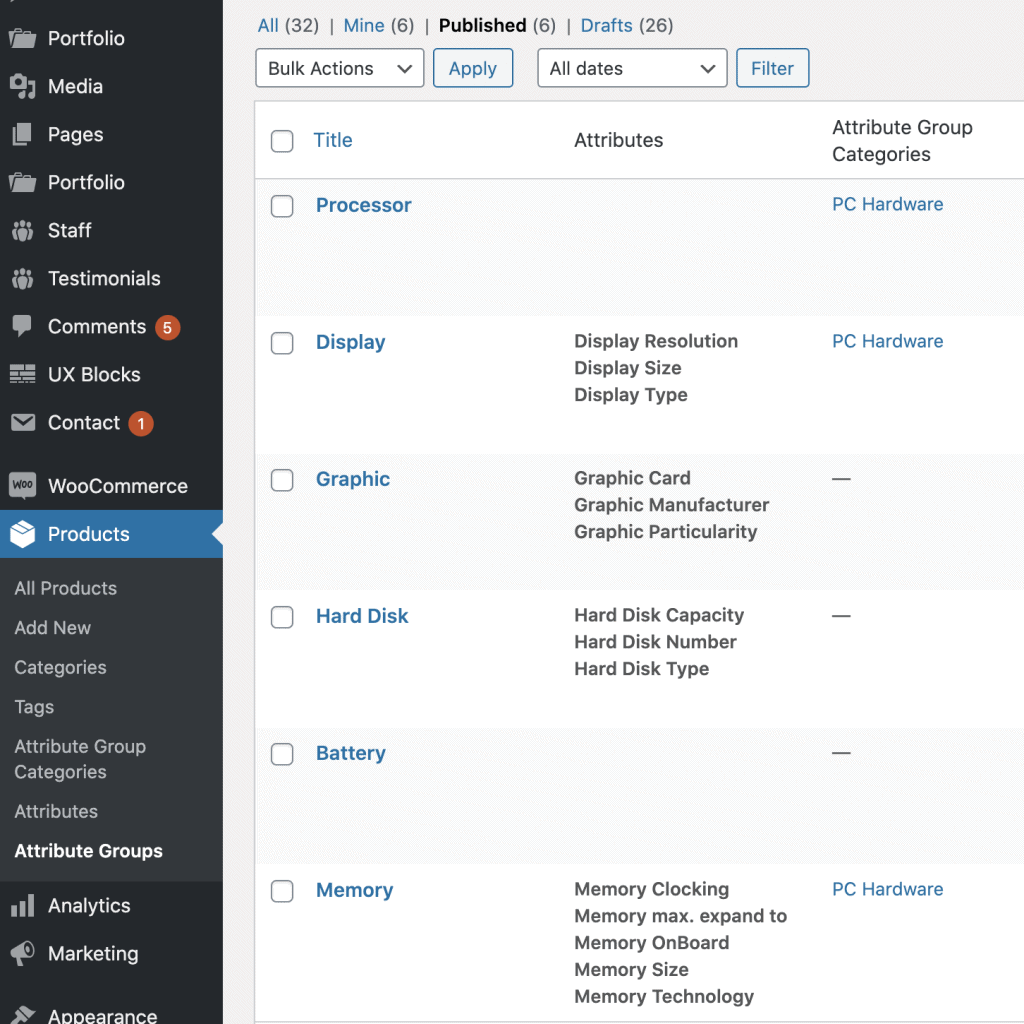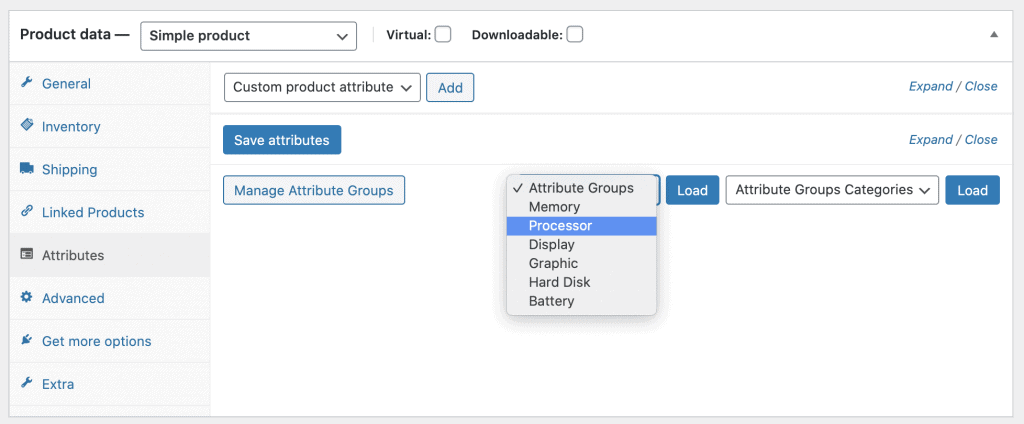 Load Groups in backend
To speed up the attribute creation & assigment in product editing backend, you can easily load your created attribute groups. You could also load Attribute group categories, which contain multiple attribute groups. 
View Product Backend Demo
Custom Image / Icon Support
When buying online, a picture really can say a thousand words. This being the case, the group attributes WooCommerce plugin allows store owners to set custom product images and/or icons above attribute tables.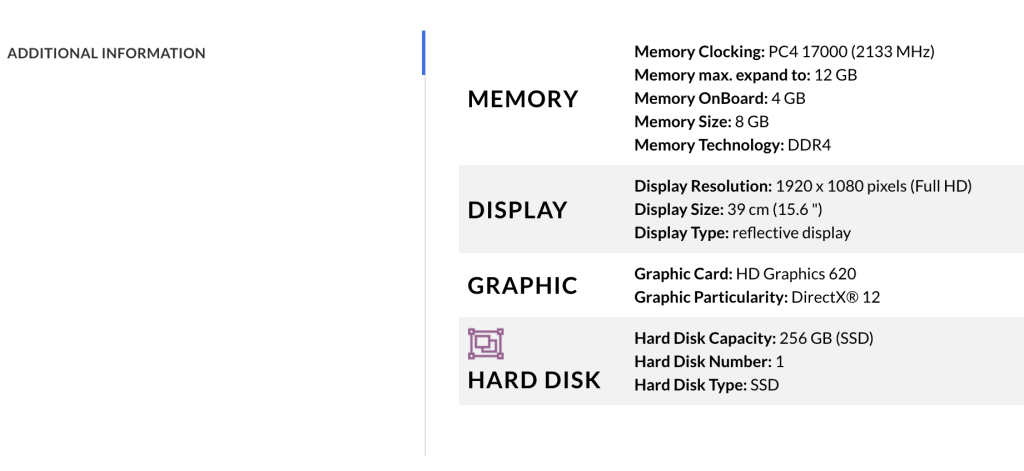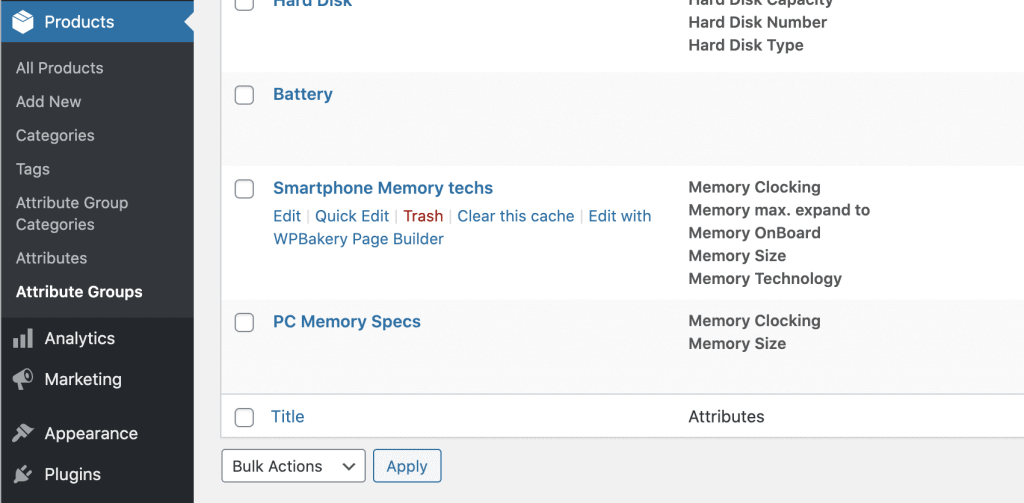 Product Category Dependent groups
Exact product specifications always vary. As well as allowing store owners to choose between different sorting options, the group attribute WooCommerce plugin also, therefore, allows users to sort different product attributes into different groups.
In additional information tables, WooCommerce store owners simply set a title for a specific attribute group. Store owners then list what product features fall under that specific attribute classification.
Create one attribute group for smartphone category and one for PC category
Assign each attribute group to one product category