Automatic matching
Bought together products are assigned automatically when customers add products to cart or purchase.
Display on Product / Cart Page
Display bought together products on single product pages or the cart page.
Add all to Cart
Give your customers the opportunity to add all bought together products to their cart at once.
Increase cross Sales Automatically
Customers are always looking for additional products to increase the functionalities of their main product. Let it be a case or a charger for their phone. So why do you not sell them directly when the customer wants to buy the main product? With our WooCommerce bought together product you can do this.
Show often purchased together products to our customers. Assign products manually or automatically by cart / purchases and increase sales by leaning back.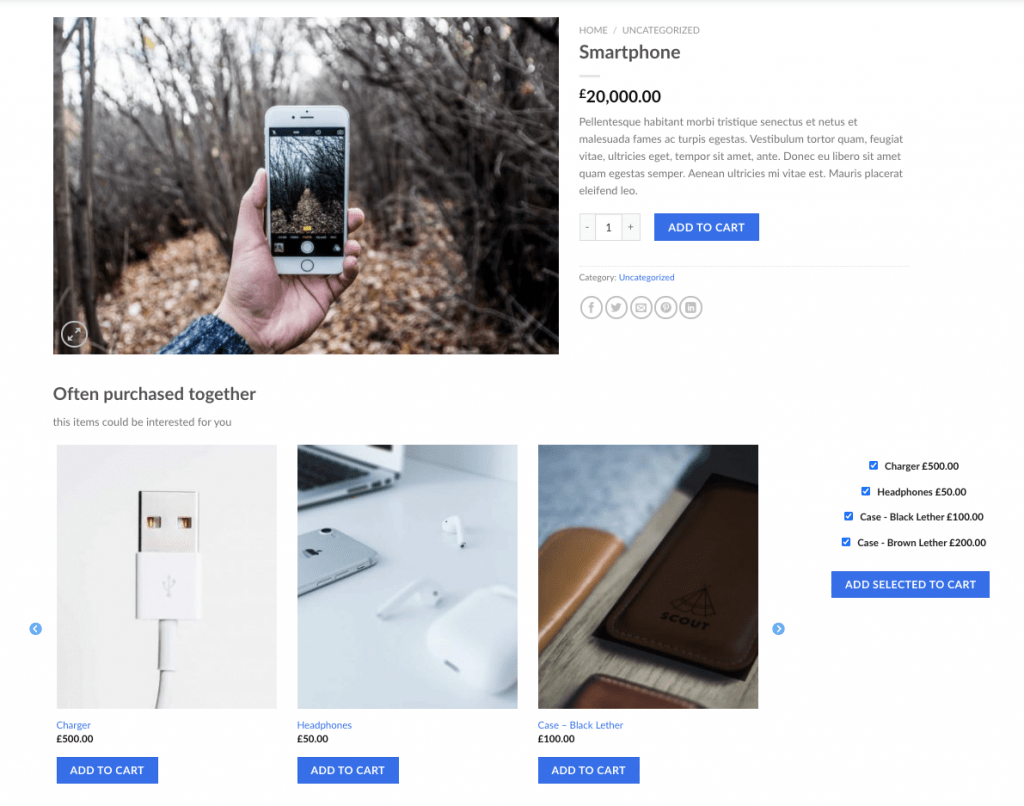 Display often Purchased Together Products
Often purchased together products, which are manually or automatically assigned, will appear on single WooCommerce product or cart pages. You can choose where and how the will appear. Slider, no slider, 3 or more products, with or without "add selected to cart" button – that is totally up to you.
View Demo
Add all or selected to Cart
Optional, but often used. Customers can easily add all or only selected purchased together products to their cart. Simply by ticking a checkbox for each product and then clicking on the "add selected to cart" button.
View Demo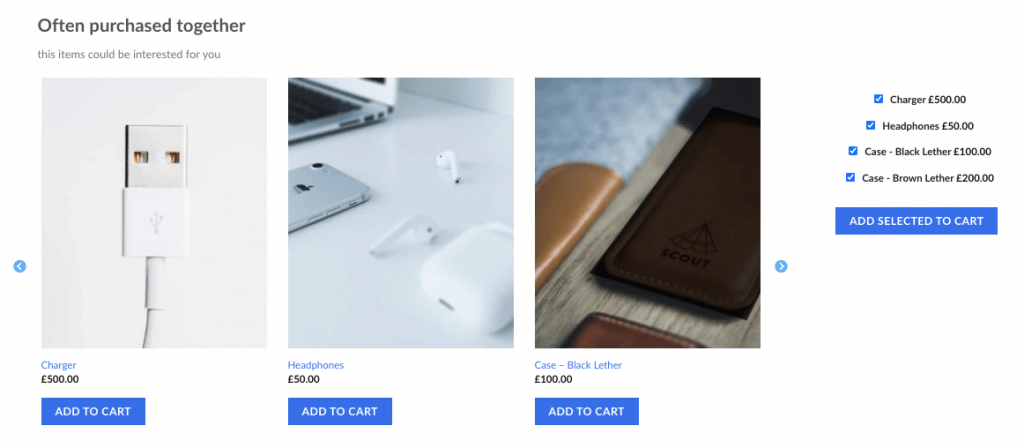 Statistics
Admin or shop managers have the possibility to see statistics about each WooCommerce product in the backend. With this you can analyze which product has manual, cart or order assigned bought together products with ease.
View Demo
Display Cart Cross Sells
Bought together products will not only show on single WooCommerce product pages. These cross sells will also appear in the cart page, when the matching product has been added to customers cart.
From here the user can add all, or only selected products to his cart with ease.