PDF, Print or Word Export
Export your single posts or pages as PDF, print or Word file with a single click.
All Post types Supported
By default all custom post types are supported. We also have special templates for residence or real home properties.
Custom Meta & ACF Fields
Custom post meta fields as well as ACF fields are fully supported.
Export WordPress Posts as PDF
Converting WordPress Posts and pages to PDF and exportable Word files has never been easier. This is thanks to the fact that the WordPress Posts and Pages to PDF plugin, allows site visitors and admins to convert web pages to PDF and Microsoft Word documents instantly.
As a WordPress PDF plugin, WordPress Posts and Pages retains the formatting of paragraphs, images, blockquotes, and much more. Doing so allows for easy offline reading of site content, easy printing of material, and easy export of content complete with in-style headers, footers, and featured images.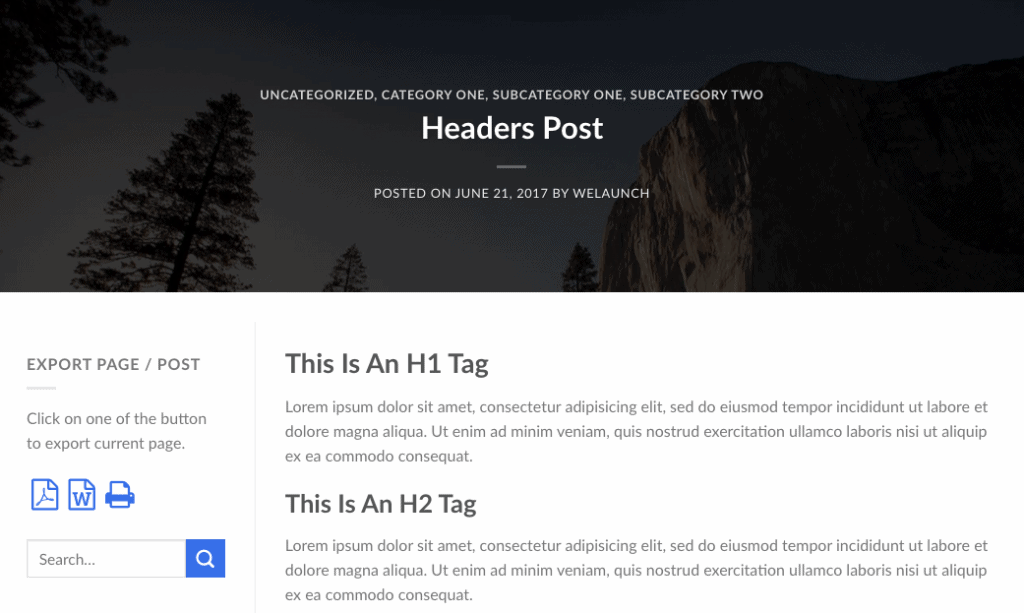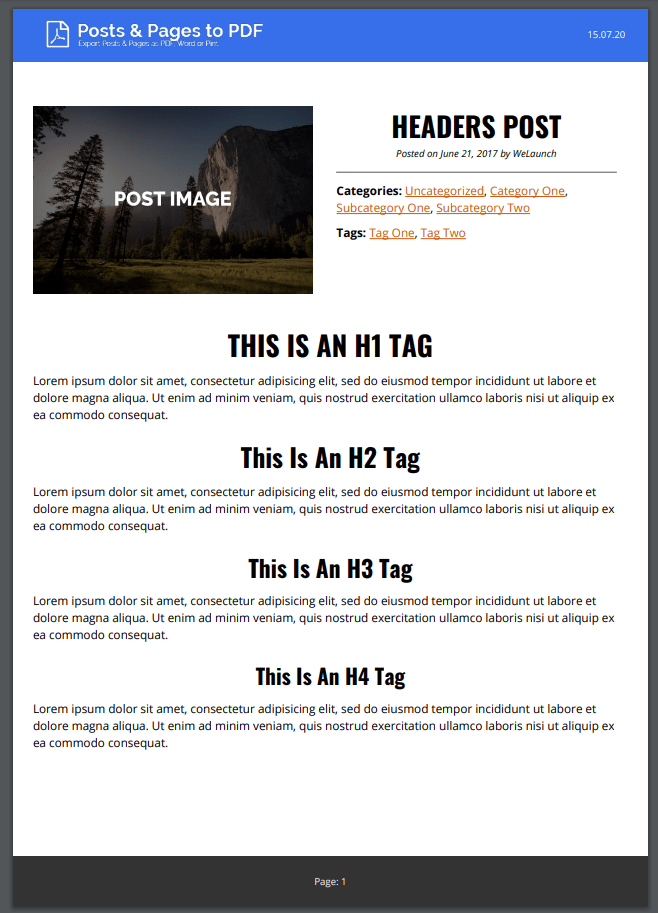 The Most Customizable WordPress PDF Plugin
Right clicking to print blog posts and pages will often fail to preserve on-screen formatting of blog posts and web pages. To compound this problem, existing WordPress PDF generator plugins export text-based content only, not the correct layout of pages when viewed online.
The WordPress Posts & Pages to PDF plugin is designed to enhance export experiences. Unlike with other WordPress PDF generators, Posts & Pages to PDF allows website owners to select what data is exported to portable documents, while also preserving post and page formatting.
When used as a WordPress PDF plugin, posts and pages are exported in a way which matches how content appears when browsed online
Simple back office tools allow site admins to select what data they want to show / export when converting a webpage to pdf
Exported PDF and Word files are print-friendly, meaning that exported content will appear the same when printed as it does when viewed in PDF or Microsoft Word format
View Demo
Multiple Layouts & Plugin Compatibilites
WordPress Posts & Pages to PDF is the only WordPress PDF plugin which features full compatibility with websites built using Visual Composer.
The Visual Composer website builder allows users to create beautiful web pages by dragging and dropping content using a WYSIWYG page builder. Few WordPress PDF plugins can capably export data from Visual Composer in a way which matches how pages and posts appear on-screen. Thankfully, WordPress Posts & Pages to PDF can, while still permitting full content customization.
Visual Composer
WP Residence Theme
Real homes
Avada portfolio gallery images
REAL Homes properties Theme
WP residence theme
View Admin Demo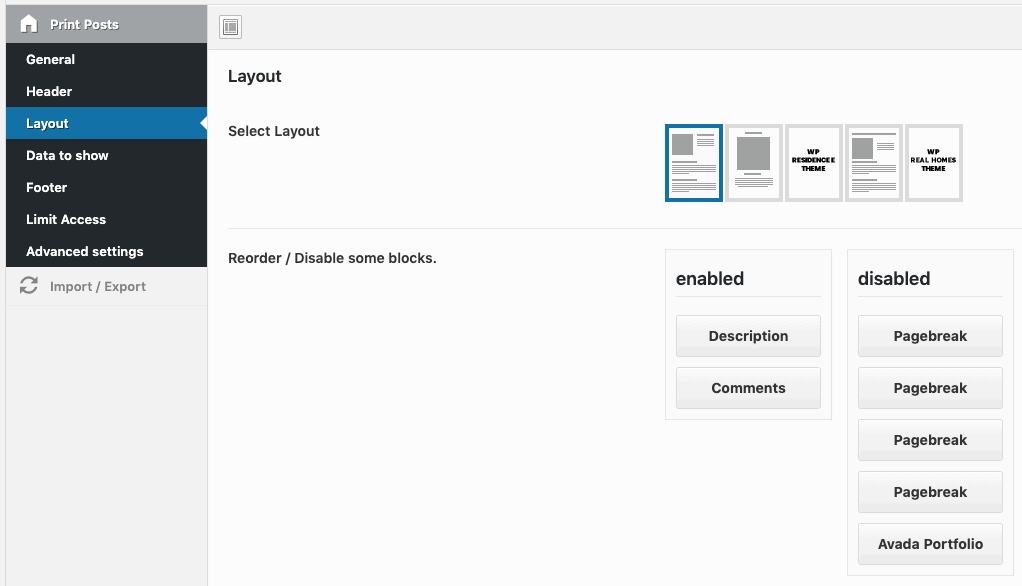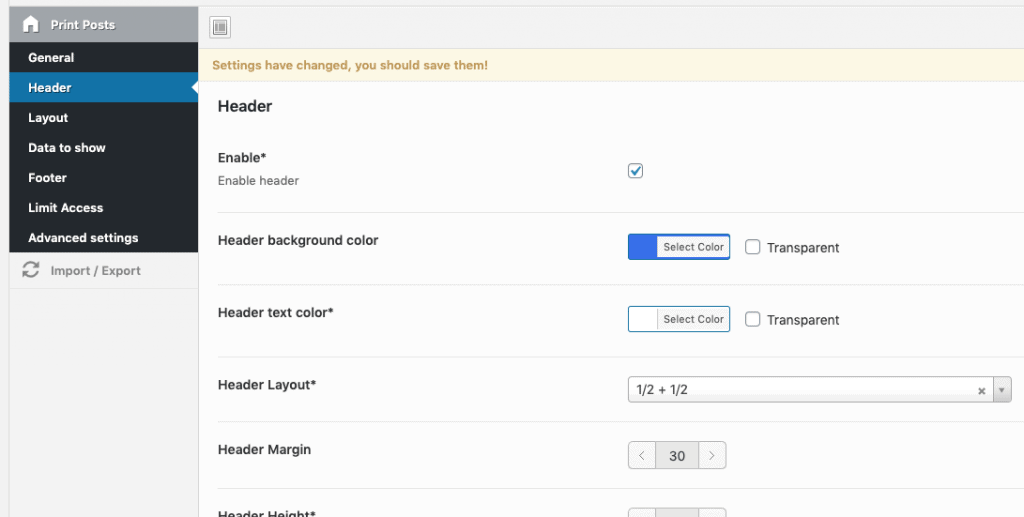 Display Website Header & Footer Areas in Exports
With WordPress based e-commerce platforms and blogs, site visitors may wish to save a PDF copy of your content for perusal offline. To remind readers where they found you, the WordPress Posts & Pages to PDF plugin can include website headers and footers in exported content. Doing so extends the reach of your website branding and encourages repeat site visits.
To further encourage repeat site visits, blog posts and pages can be exported with clickable links and tags which redirect users back to source material online.
Display Featured Images, Categories & Tags
WordPress Posts & Pages to PDF can be configured to export on-page media such as featured images, content categories, and tags. This allows site visitors to convert a webpage to PDF exactly as pages appear visually on-screen. Alternatively, site admins can elect not to export different elements (such as tags) via an array of easy to use back-office tools.
Are you looking for the best WordPress PDF plugin for your blog or website? If so, install WordPress Posts & Pages to PDF now, or view a live demo by clicking here.
View Demo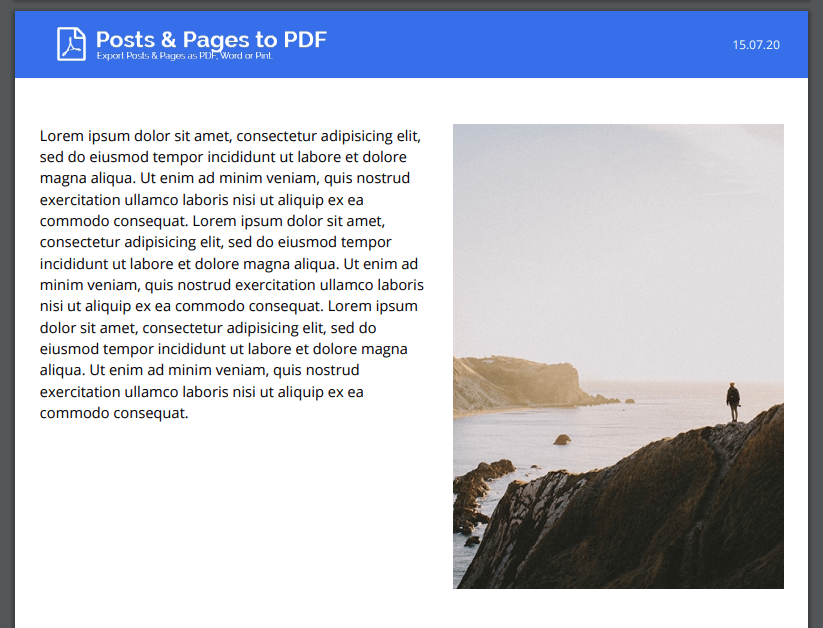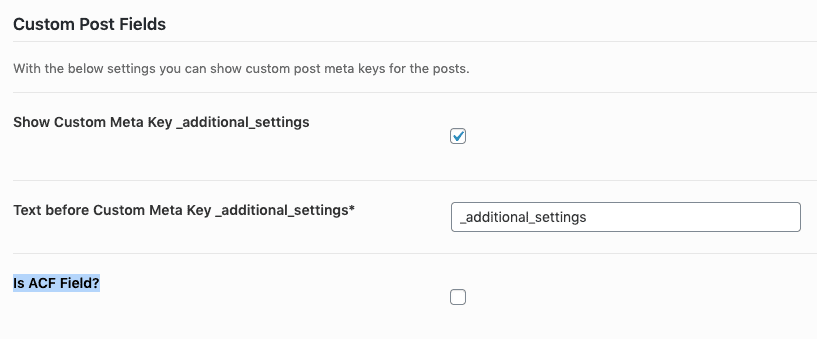 Display Any Data (including ACF Fields)
All data types including custom post fields & ACF fields are support to be exported within the PDF.