Sale Countdowns
Use end and start sale countdown timer to increase your sales with ease.
Sneak Into Basket
Automatically add products to cart when a specific product has been added.
Stock left Bars
Show animated left stock progress bars, that automatically decrease the stock from time to time.
Intuitive Sale Triggers
Amazon, Booking.com and many other eCommerce companies use dark pattern in eCommerce since years. It is a common method, used since years, to increase sales by using psychological sale triggers. Some examples:
Show a countdown to rush customers into buying
Use X people currently viewing this product to suggest a high demand
Display left in stock & sale badges to show advantages of buying now
View Demo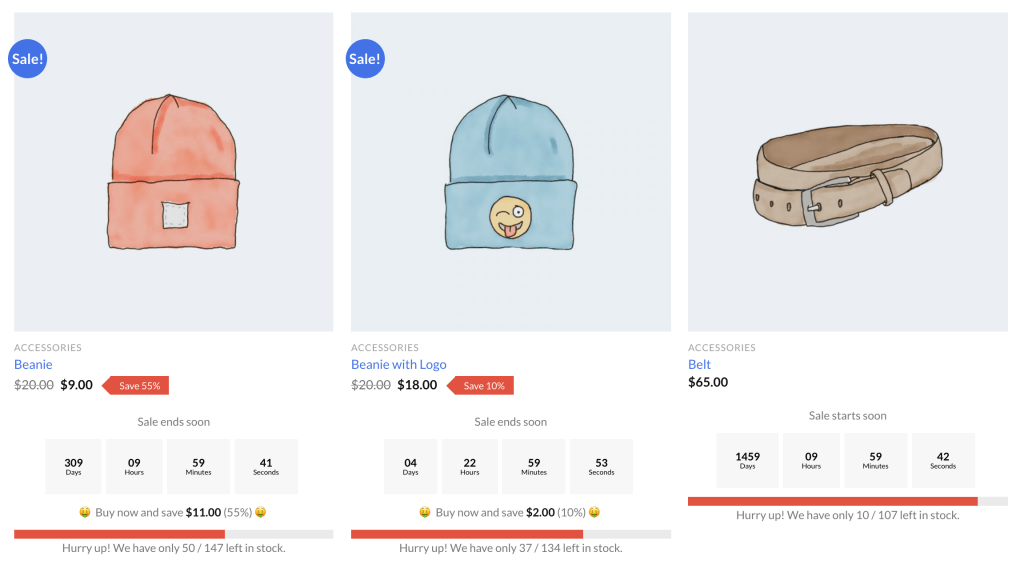 Product Category Sales Triggers
Trigger customers to buy your sale products by showing them a countdown, sale badge about how much they save and the current stock amount.
These category triggers, should influence and show your customers directly what products are on sale.
View Demo
Dark Pattern on Product Pages
In alignment to the category triggers, all dark pattern can of course also be shown on single product pages with ease.
Live countdown, decreasing left stock bars and currently viewing information will motivate your customers to buy your products faster.
View Demo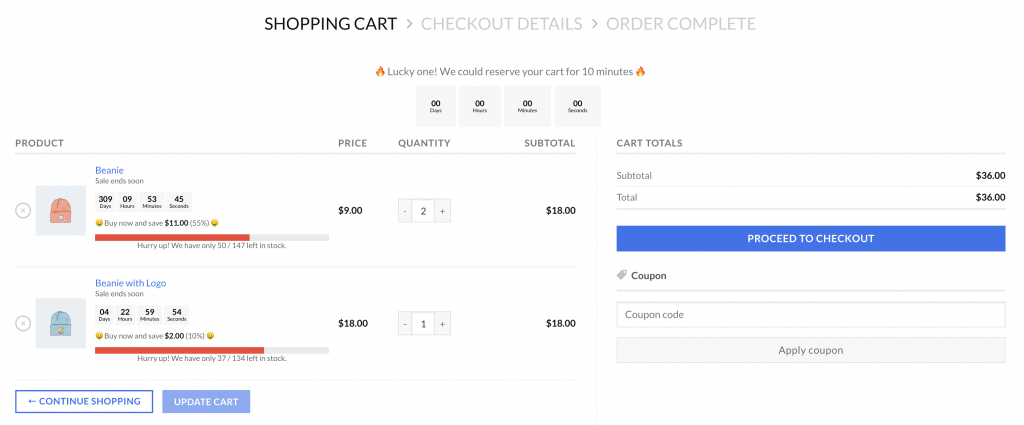 Sneak into Basket & More
Increase cross sales by automatically adding products to cart using our sneak into basket module. You can also enable the cart reserved feature to make sure the current sale price for the customer is saved for certain minutes.
In addition you can use all dark pattern also in the cart & checkout process. Like showing the countdown timers or stock status.
View Demo
Fully customizable
All modules can separately turned on or off and configured in detail. You can define where to show what module and style / change texts just as you like.
View Admin Demo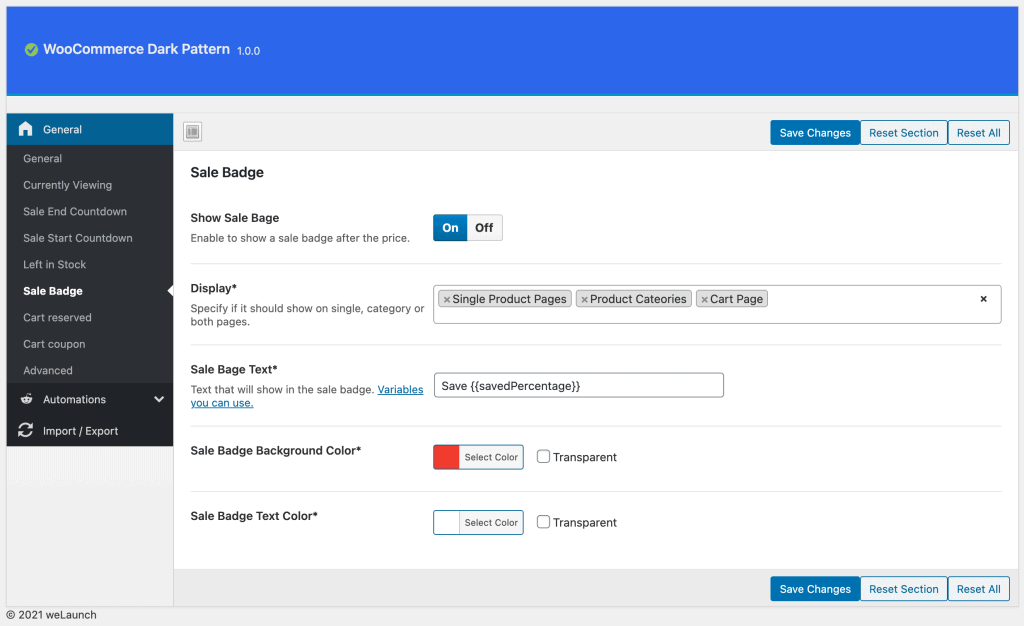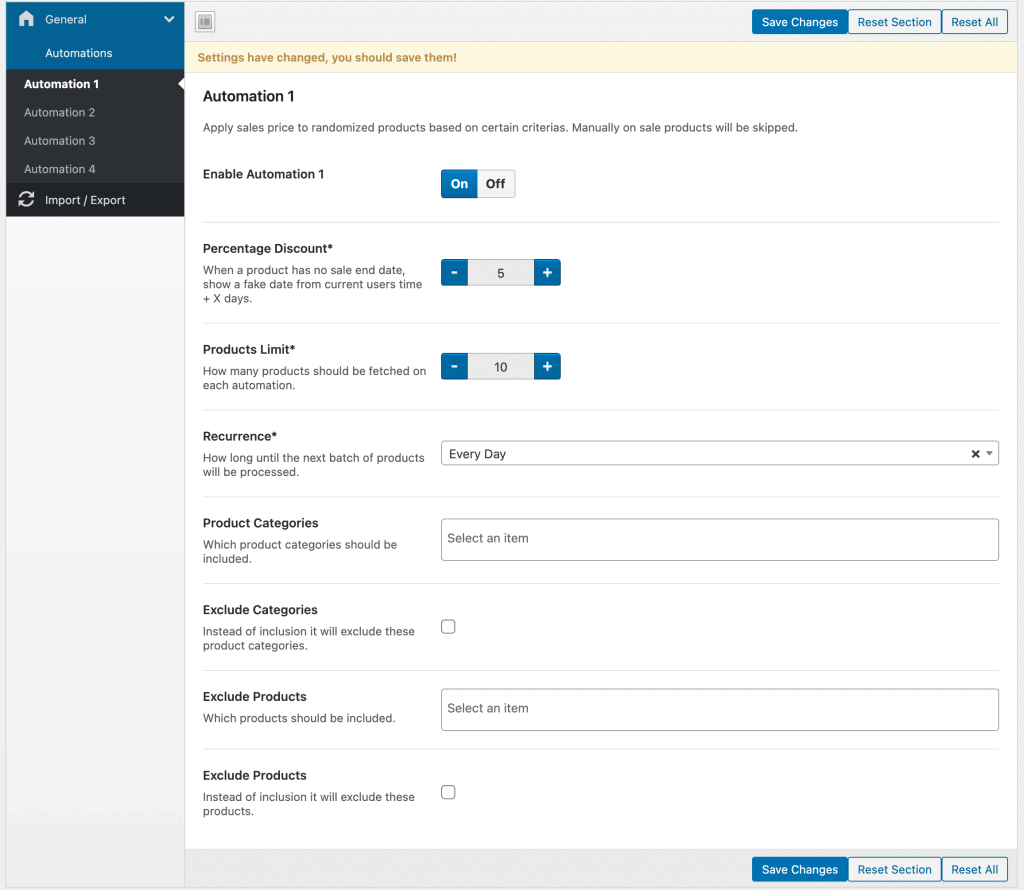 Sale Price Automations
Automatically set products on sale on a recurring time without having to touch them manually. Simply turn on one of our sale price automation and by percentage of the regular price set a sale price per day, week, month or another recurrence.
For example set a 5% sale price every week only for your T-Shirt product category. Every new week another 10 x T-Shirts will get a discount.
View Demo