Custom My Account Tabs
Create custom my account tabs for your customers with ease.
Multiple Content Types
Each tab can have more than 10 different content types – custom text, products, users cart and more.
Tab Styles
Choose from more than 3 different tab styles and adjust tab text and background color.
Reorder / Disable WooCommerce Tabs
Rename, reorder or even disable WooCommerce my account tabs.
User Meta & Shortcode support
Use user meta data (like name) or shortcodes within the editor content type.
User Role Limitations
Access limit of custom tabs to specific user roles.
Customize the WooCommerce My Account page
Some shop owners think that the customer journey ends when a customer bought the product. But that is a false assumption. Many users require support, need order tracking or want to gather more information like how to install their products.
This is where our WooCommerce My Account plugin jumps in. Create own content in the my account section of your customers to lower support requests:
Custom My Account Pages with shortcode support
Order tracking Tab
Support form tab
and more
View Demo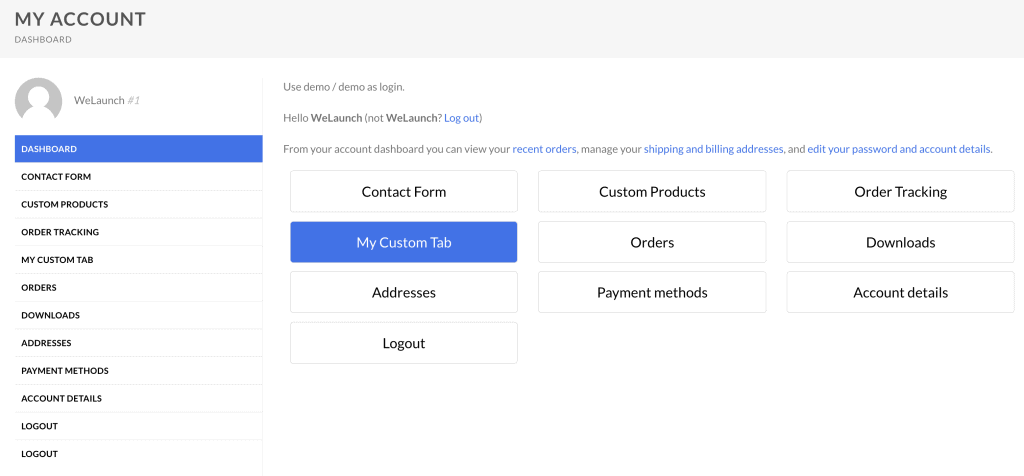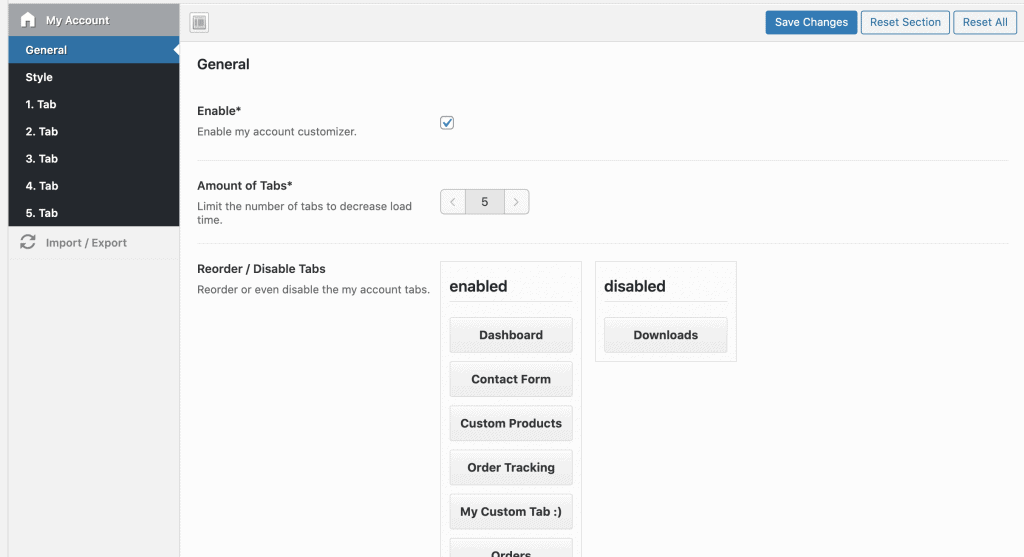 Drag and Drop Settings Panel
Enable or disable custom or default WooCommerce My Account tabs via drag an drop with ease. You can also rename existing tab from here.
Style tabs within our plugin settings with ease too.
View Admin Demo
User Role specific Content
In addition to all the different settings you can also limit custom my account tabs and pages to specific user roles. Choose one or multiple roles, who should have access and save. That is it.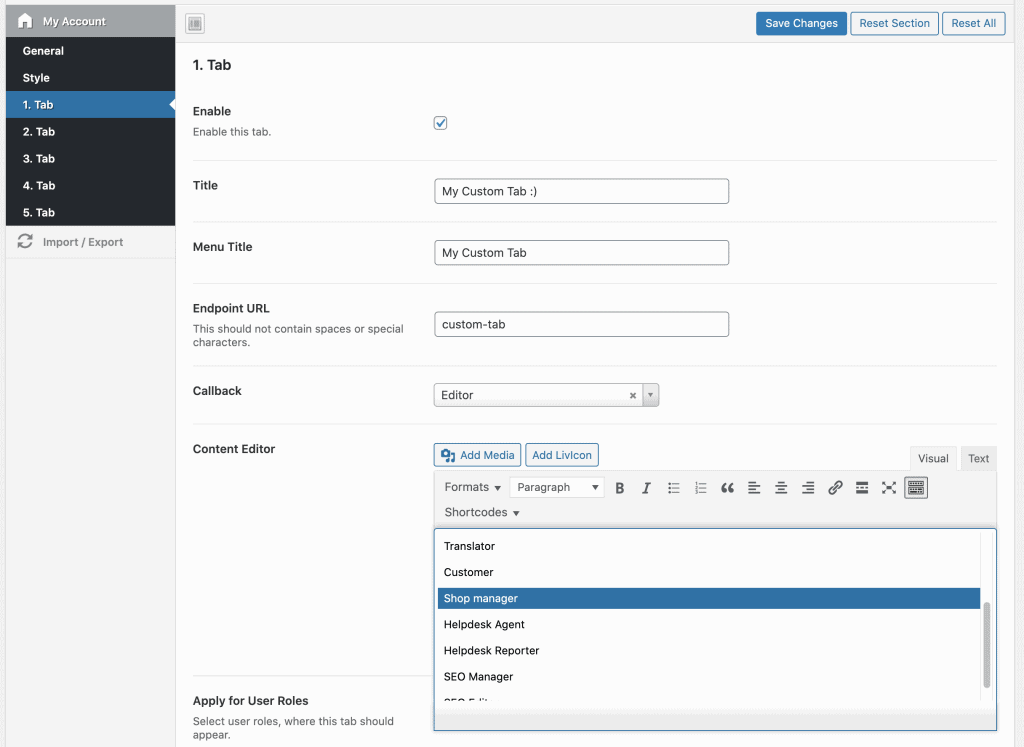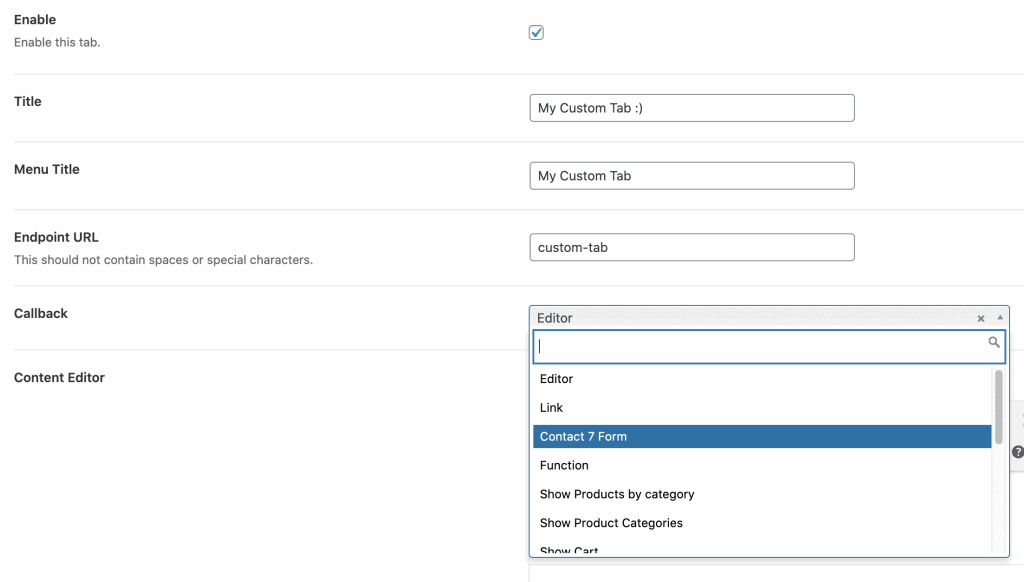 Multiple Content Types
We have more than 10 pre built in content types that you can use to show custom content:
Editor (with shortcode support)
Link (internal / external)
CF7 Form
Custom PHP function
Products by parameter (best seller, category)
Cart
Order Tracking
and more …
View Admin Demo