Using real people translator often make sure the translation quality is the best. We show you how to create a translator user and assign this to a post.
First go to wp-admin > users > add new. Then create a new user and set the user role to "translator".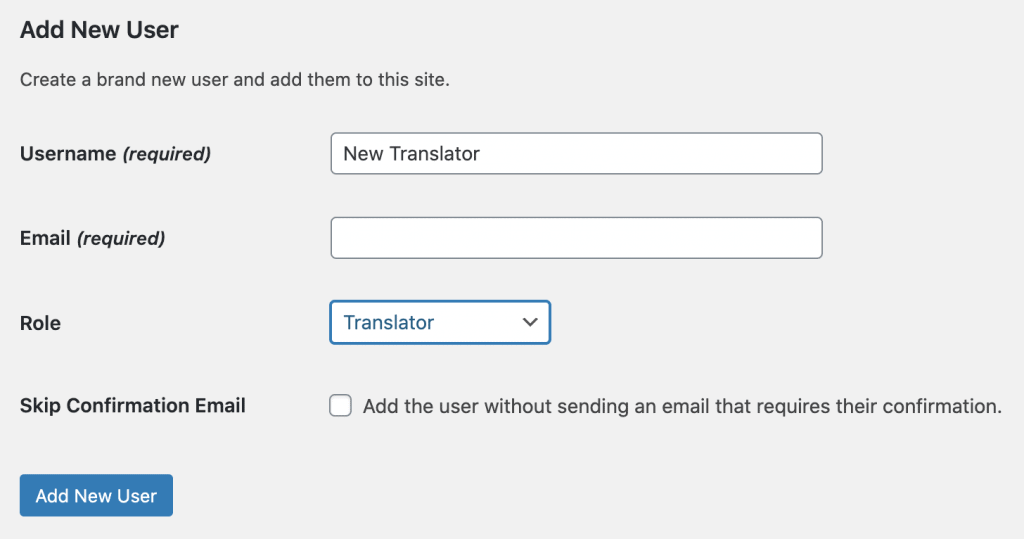 Open up a page or post, you will see a new box called assign translator. Select the previous created user and click on update.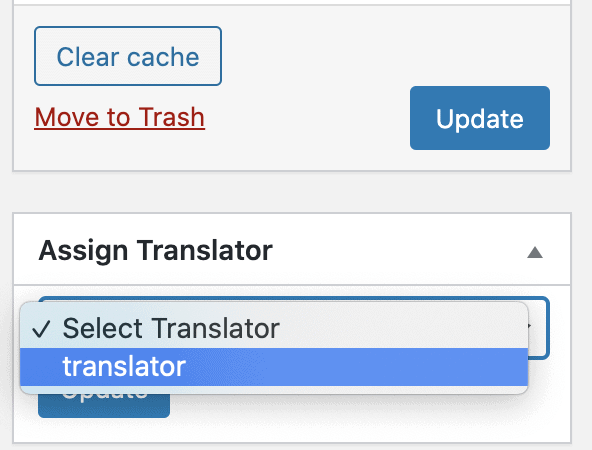 This user will receive a mail, that a new item is assigned to him for translation.When the translator now logins in he first ONLY sees his assigned posts. Then he can edit a post and start the manuals translation process.
If you have enabled to set the post status to pending review in plugin settings, the update post by the translator will not be published. This makes sure, that admin users can review the translated post before publishing.