Shop the Look
Create shop the look products in WooCommerce and sell complete outfits with ease.
AJAX add to Cart
Add one or all products into cart via live AJAX functionality.
Variation Supprort
Variable and their variation products e.g. size + color are well supported.
Showcase Shoppable Lookbooks
Zalando and multiple other big fashion brands as well as furniture shops sell shoppable lookbooks. Use it as inspiration for your customers. When they see a look they like, let it be a dining room or women outfit, they want to buy it.
Instead of showing a list of 5 products, create 1 shop the look outfit containing these 5 products and sell all in one batch. Customers love to see how clothes or products in general look in real live. Use this advantage!
View Demo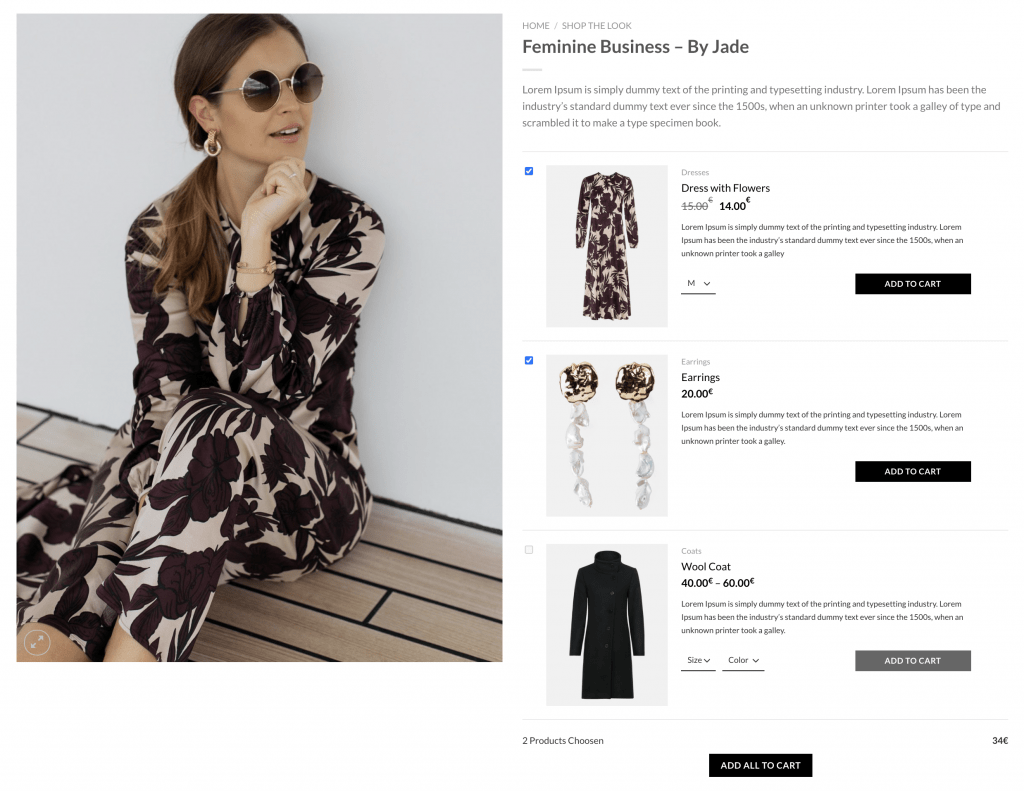 Sell get the look outfits
Use our plugin to create get the look outfits in your WooCommerce fashion shop. Invite models to wear your products, let them take photos and sell the complete outfits afterwards in your eCommerce store. 
Customers can choose their size, color and what products they want to have. In addition they can also use the checkboxes to add all products into cart. 
View Demo
Create lookbooks with ease
Of course you can use our Woo plugin to create lookbooks of all different kind of applications. Think about you own a furniture shop and want to promote all products, that people can see in your furnished dining room. 
Shoot an awesome image, create the lookbook product and assign products to that lookbook, so customers can get the same dining room at their homes.
View Demo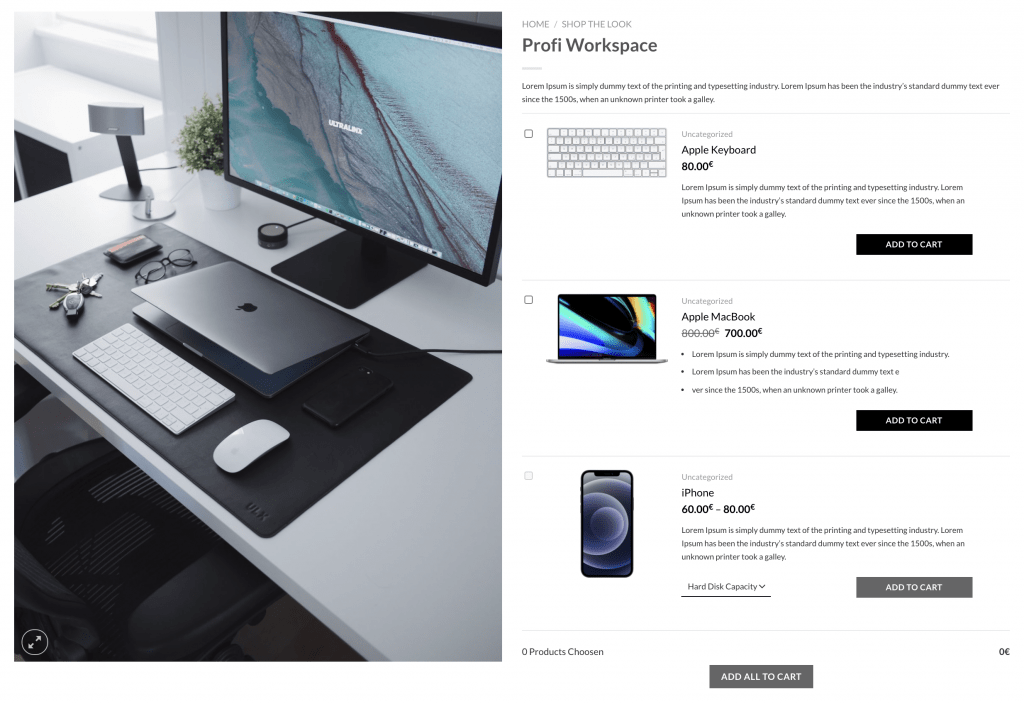 Increase your Sales
Our plugin will, when setup right, boost your sales dramatically. It is proven, that people buy more products when they get a feeling how they look in real world examples. Use this as an advantage and improve cross sells with ease.
View Demo
Fully customizable
Of course our plugin is fully customizable. You can change texts, colors and activate or deactivate all data shown in the frontend complete the look products.
View Admin Demo