Point Earning
Let customers earn points with more than 10 different actions like purchase, registration or writing reviews.
Point Redemption
Make point redemption easy by allowing discounts, level system with custom rewards or both.
Level System
Customers can step up your own custom level system by collecting points.
Loyalty Increases Sales
It is proven, that a good loyalty program can increase your sales dramatically. Returning customers want to collect more points and share your website to get more points. Friends or family of your loyal customers see this and also start participating in your loyalty system.
Use this well proven concept in your WooCommerce shop and give it an extra boost with our reward points earning, redemption and level system plugin.
View Demo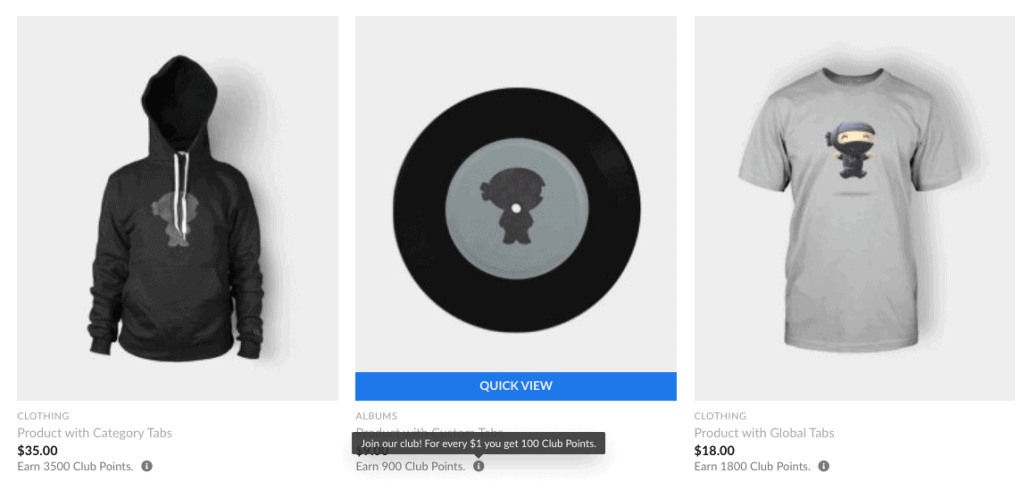 Single Product & Category Point Earning Texts
Directly show your customers how many reward points they will get then they purchase one of your products. This text is fully customizable, you can use multiple variables and add a tooltip text with ease.
View Demo
Fully customizable Checkout Point Reward & Redemption
Show customers how many points they earn with this purchase in total. Additionally show off their current level + badge and how many points are need to reach the next level.
When point redemption is activated your users, can use the point redemption form to convert their points into a discount with ease.
View Demo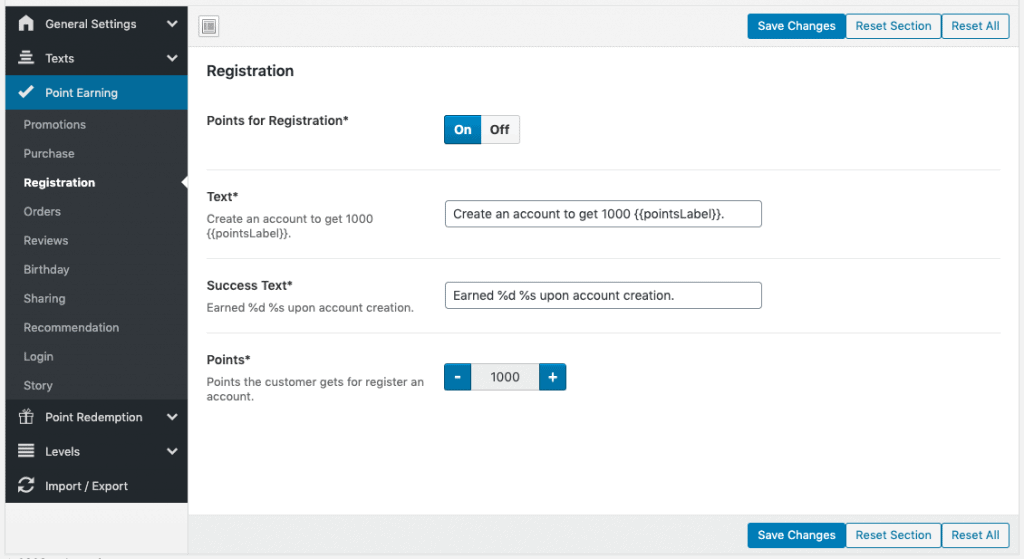 More than 10 Options to Earn Points
Use one of 10 different options how customers can earn points.
Points for purchase
Points for registration / login
Writing reviews
Sharing their own story with your product
and more …
All point earning settings have the availability to enabled individually. Plus you can set a custom points amount, change texts and customize the look & feel.
View Demo
Built in Level System
You may know this from computer games. A good level system motivates your customers to collect even more points, which increases your sales immediately. Our plugin offers a built in level system for WooCommerce. Customers can climb up the ladder and receive custom rewards that you create with ease.
Furthermore every customer can see their current point balance, how many points are needed and their current achievements & rewards within the my account section. With a unique animated bar type including 4 animations it will make even more fun to collect points.
View My Points Demo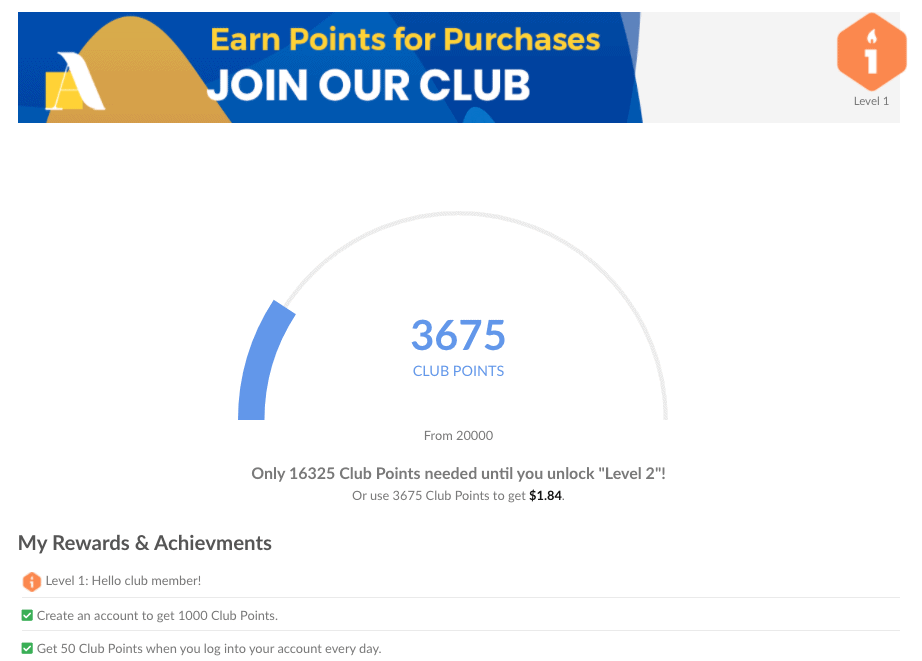 Change Everything – Fully customizable
Change texts, colors and enable all features individually. Our plugin is customized to fit into your shop: dynamic and flexible just as you know it from all our other WooCommerce plugins.
View Admin Demo