With our plugin you are able to show nested categories on a product category page. The normal WooCommerce behaviour,  when you have set to show subcategories and products, would display categories first and then show all products from the category like this: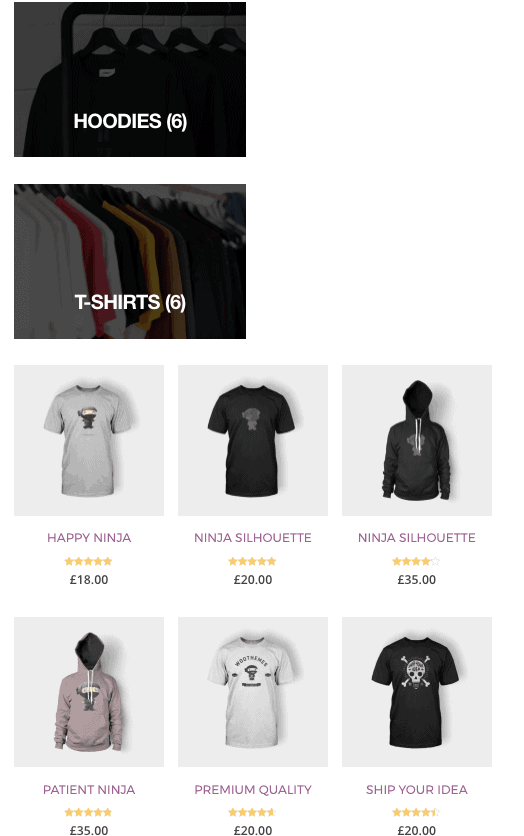 When you enable the nested categories option within our plugin settings you can achieve a splitted view. This means the subcategories will be displayed step by step with their corresponding categories. This will look like this: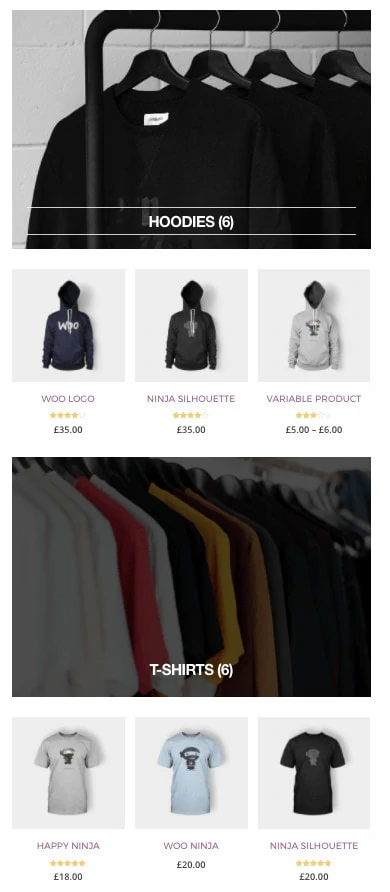 To enable nested categories you can simply activate it in our plugin settings.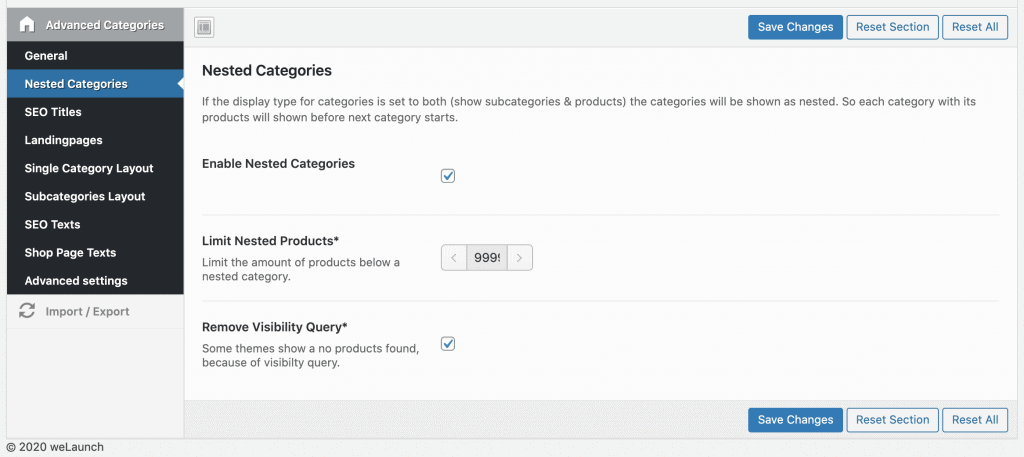 You can enable or disable this setting also manually when you edit a product category. Always make sure the display type for a category is set to both.