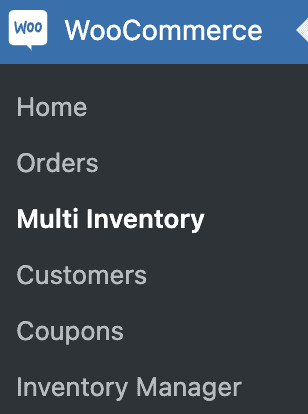 General Settings
In the multi inventory page below WooCommerce you find general settings. These allow you to enable or disable our plugin, reduce manual orders stock and email inventory owners about new orders.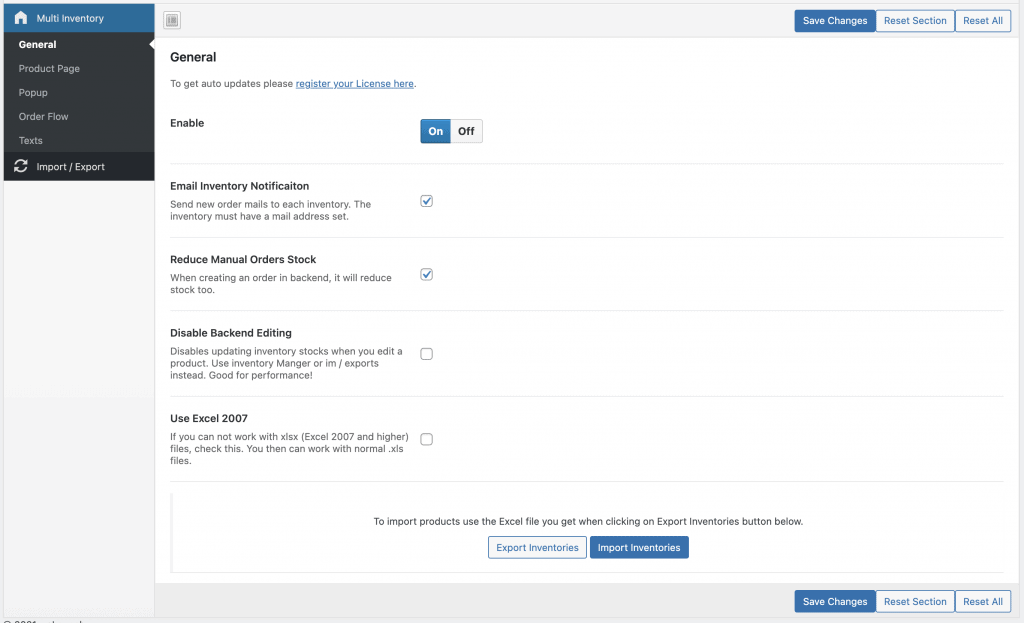 Export & Import Stock Quantities
Furthermore you can export and import inventory location stock quantities via Excel. To do that, click on the export inventories button. Then use this excel file to, change values and reimport the file using the import inventories button.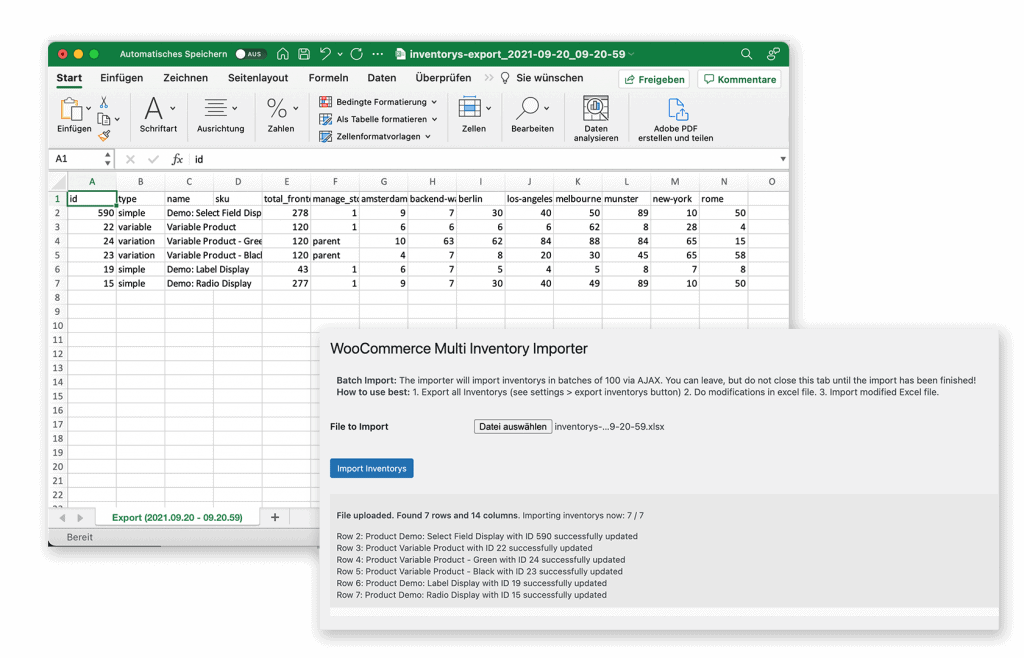 Inventory Product Page styles
Our plugin includes 3 different product page styles. These allow you to change the display of your frontend inventories. Furthermore you can turn the display of inventories in your WooCommerce Shop completely off (when you want to use backend only for example).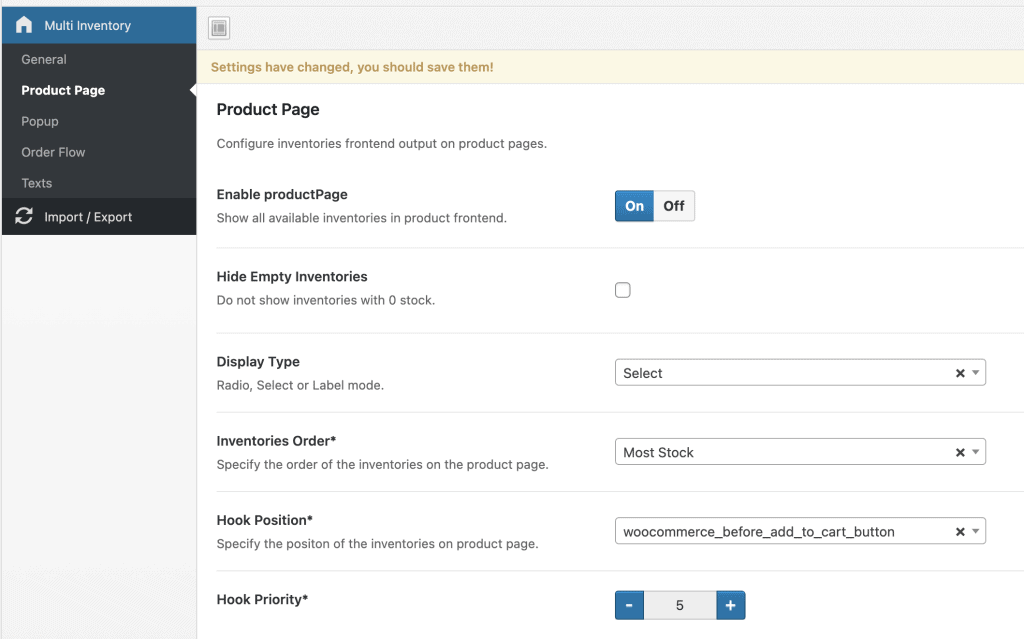 Select Inventory Popup
With our built in inventory popup you can allow your customers to select their favorite or nearest inventory location. This popup appears automatically or when you use the link on this shortcode:
[woocommerce_multi_inventory_change_inventory select_store_text="Select Store" 
your_store_text="Your Store: "]
In this options you can enable or disable the popup. Moreoever you can add a popup and intro text plus change the colors.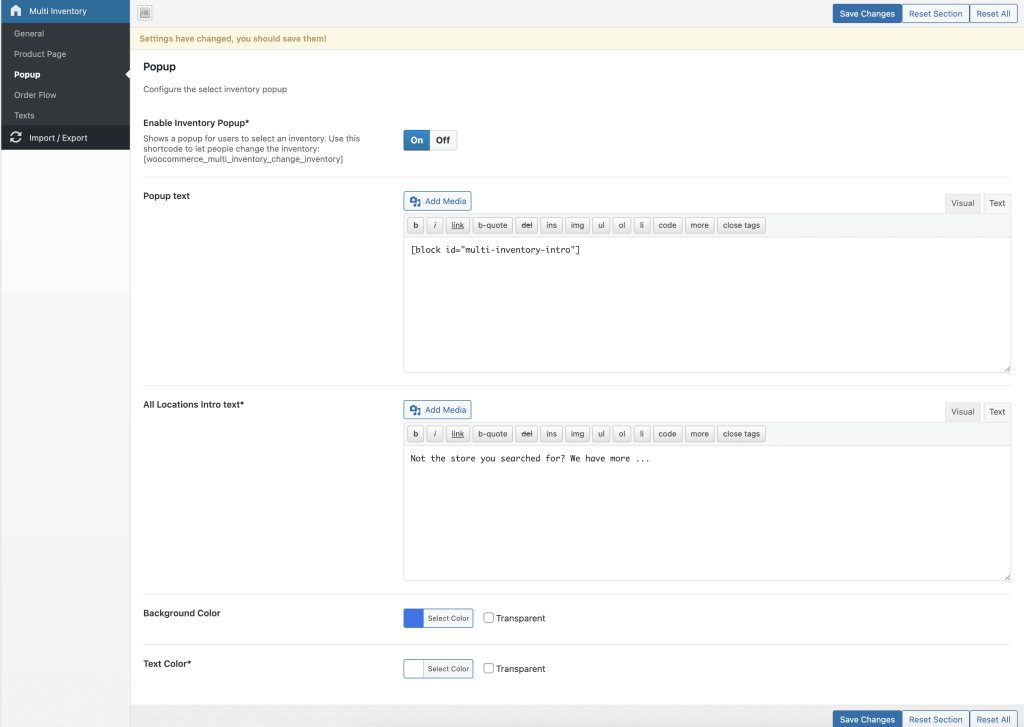 Backend Order Flow
When you do not allow customers to select their own inventory location, our backend order flow settings help you to select the best inventory automatically.
Set the best inventory based on:
Custom Inventory
Order
Name
Nearest Location (uses Google Distance Matrix API)
Lowest Stock
Most Stock

Multi Inventory Texts
All used texts in our plugin can be changed in this settings:

Create new WooCommerce Inventories
To create new inventories go into "Products > Inventories". From here you can see, manage, delete or create new WooCommerce inventory locations. Beside regular data, you can set address, Email, Lat / Lng data here. Also you can choose if this is a frontend or backend inventory.