Settings Menu
The settings are located in the Admin Panel > Multisite Sync. Please make sure you have the weLaunch Plugin installed & you are logged in as a user with network wide access.
General Sync Settings
In the general synchronization settings you can enable / disable the plugin. Then you can decide if you want to receive log / report emails, that contain the cronjobs processed data.
At the bottom you will see your active Cronjobs and you can manually run the sync process.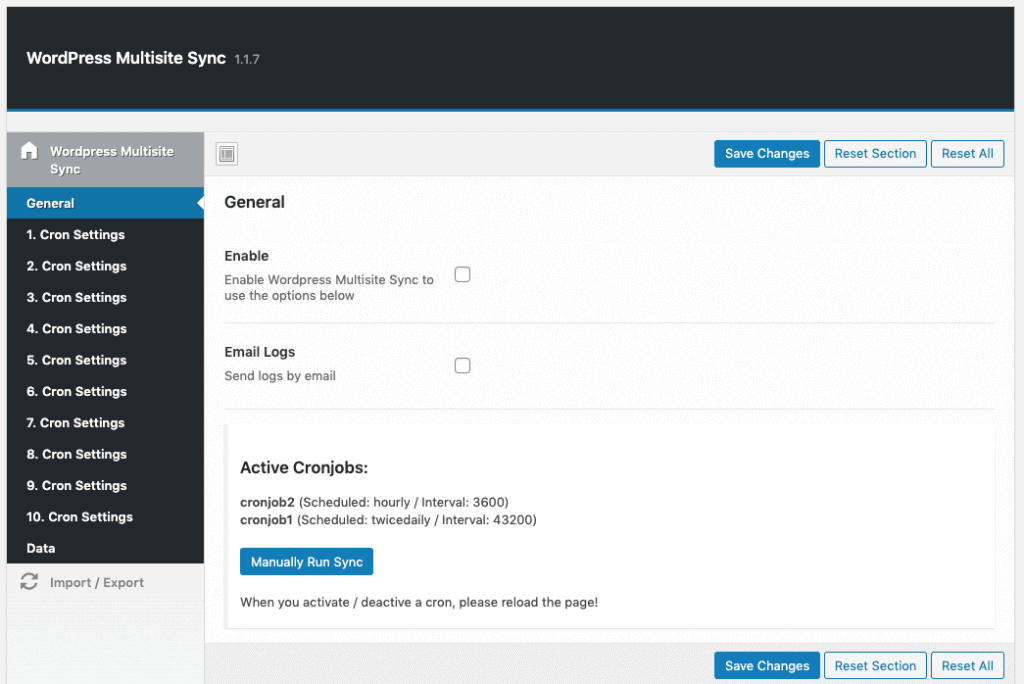 Cronjob Settings
Every cronjob has the same settings, you can enable / disable. You can choose if you want to run the job on publish (when a post is created) or on update.
Then you can define when the job should run (every minute, 10 minutes, half an hour, hourly, daily, twice daily, weekly or monthly). Set your source site, the destination site(s) and the posts types you want to sync.
If posts not exists, you can enable to create them – if posts exists you can choose if you want to update them on a specific key.
Also you can exclude posts by ID, post meta data and set a new post status. Data like taxonomies, post meta, images and tags can also be disabled per cronjob.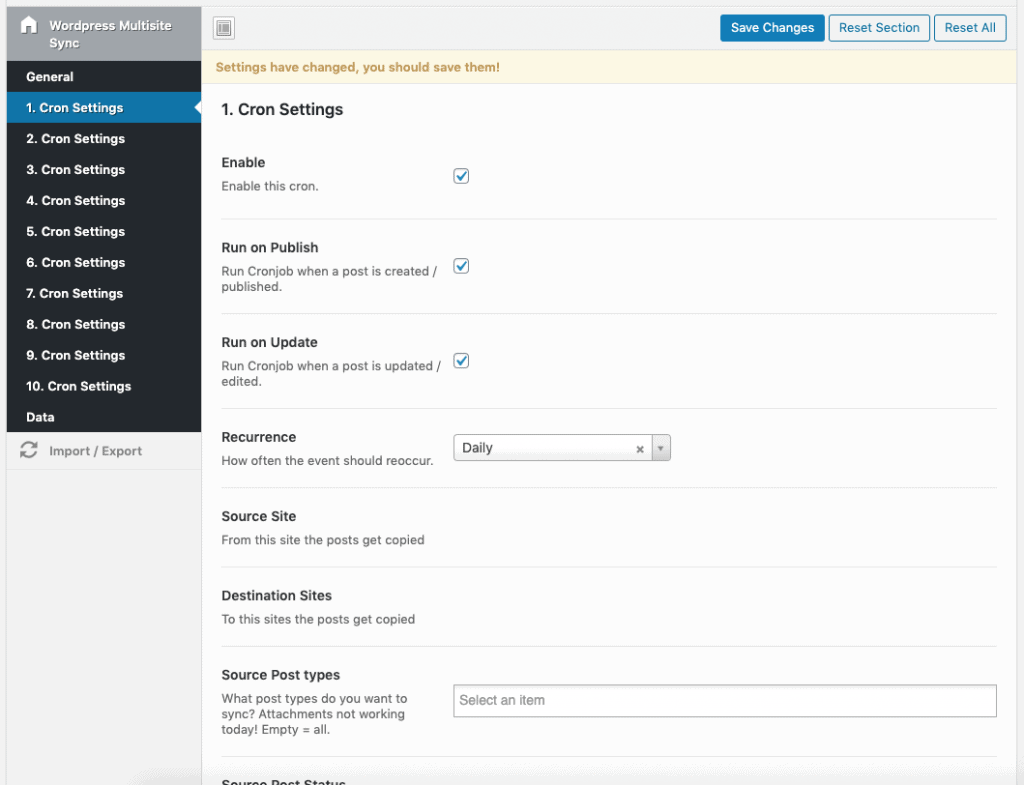 Data to Sync
This is globally and will effect what Data will be copied and what not. This mainly is general post data.