In order to support the Germanized plugin in combination with our multi Inventory plugin you need to follow the below actions:
Go to WooCommerce Settings
Open Germanized
Click on General > Checkout
Disable the "Don't Allow customers to manually cancel orders" function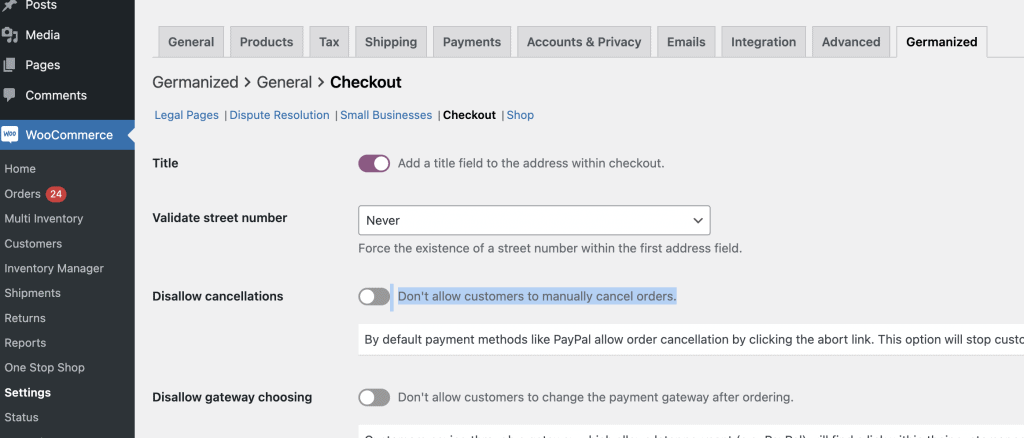 This will prevent the custom inventory stocks to be decreased. Code affecting this is below. Most times custom payment gateways use this.