When you have correctly installed our WooCommerce Dark Pattern plugin, we can start setting it up. Open up the admin panel and you will see a new navigation menu "Reward Points. If you can not see that menu make sure the our weLaunch Framework plugin is installed! It is free.
Please also see this article on how to keep your plugin updated.
Our plugin is divided into different setting sections:
General Settings
Currently Viewing
Sale End & Start Countdown Timer
Left in Stock
Sale badge
Cart Reserved
Cart Coupon
Advanced
Automations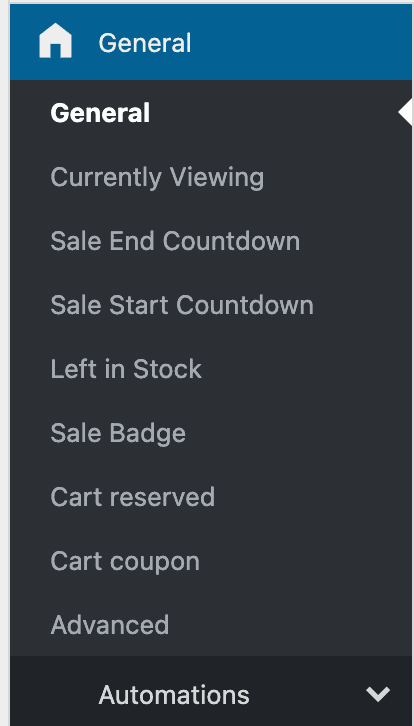 General Dark Pattern Settings
Enable or disable our plugin completely with ease in the general settings. Furthermore you can enable the sneak into basket feature, where you can define on product editing products, that get added to cart automatically. The sale quantity feature, which removes a sale price after X purchases can also be turned off here.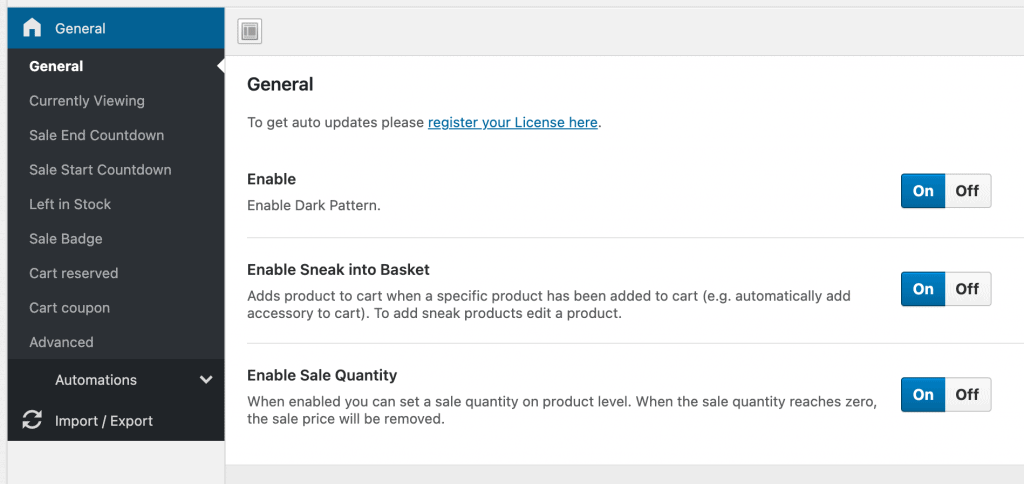 How to schedule a Sale Product
Not only the sneak into basket and sale quantity features are maintained on product level, also the sale price scheduling is managed here. So when you edit a product and entered a sale price click on the "schedule" link right to the sale price and enter sale start or end dates.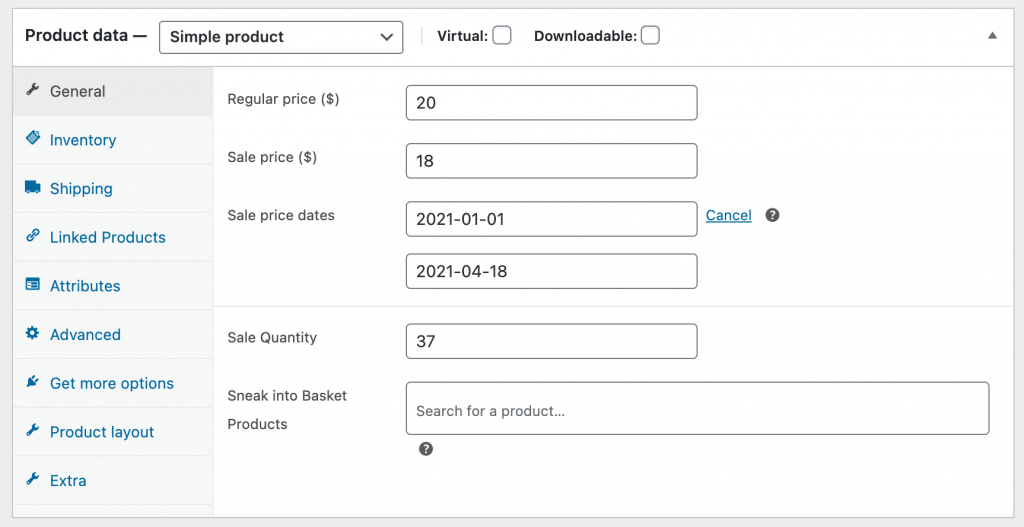 Currently Viewing
Use the currently viewing feature to show your customers an info text on product pages about how many currently look at the same product page. The module can be turned on or off, you can define the text to show and where it should display.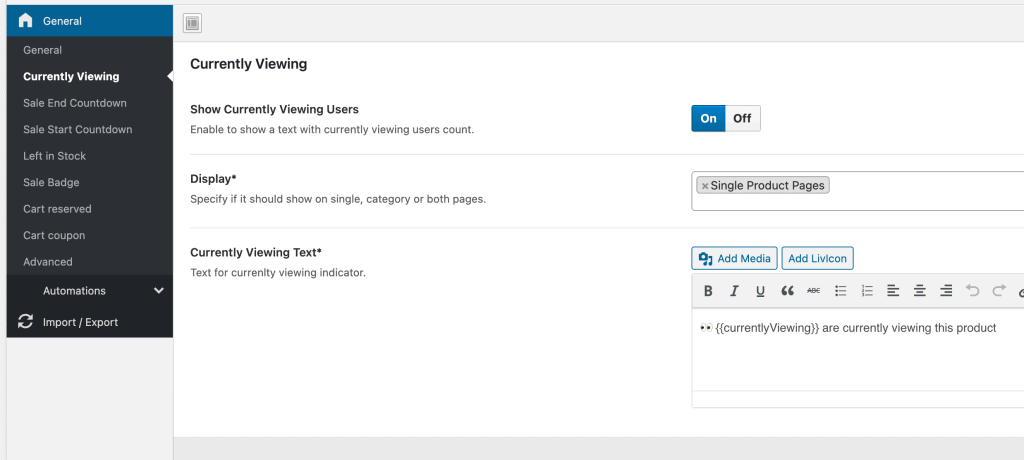 Sale End & Start Countdown Timer
Sale start and end date countdowns show your customers that they should buy soon when they want to save money. The countdowns can be configured to show at certain pages and you can define texts before & after the countdowns. Also he can style the countdown by using 3 pre defined layouts and choosing your own colors with ease. If you want to fake the sale end days, you can also set a fake sale end days (set to 0 when not needed).
Also see Text Variables you can use in all editors text fields.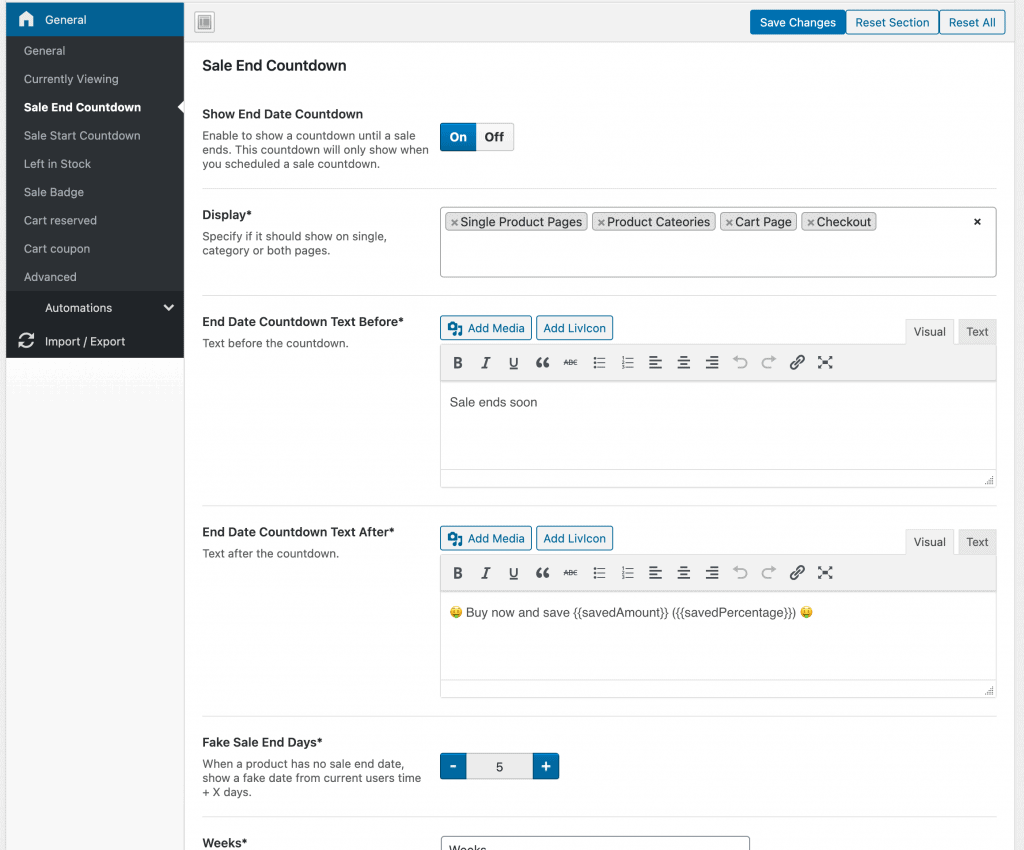 Left in Stock
The left in stock progress bar & text is a powerful tool to show your customers how much stock is available. The stock is based on products purchased + current quantity. If you set a sale quantity on product level, the max quantity is set to to this value. 
Remember when sale quantity reaches zero, the sale price will be removed. Furthermore you can set fake data for stock level, products sold and the interval in seconds until the quantity get lowered.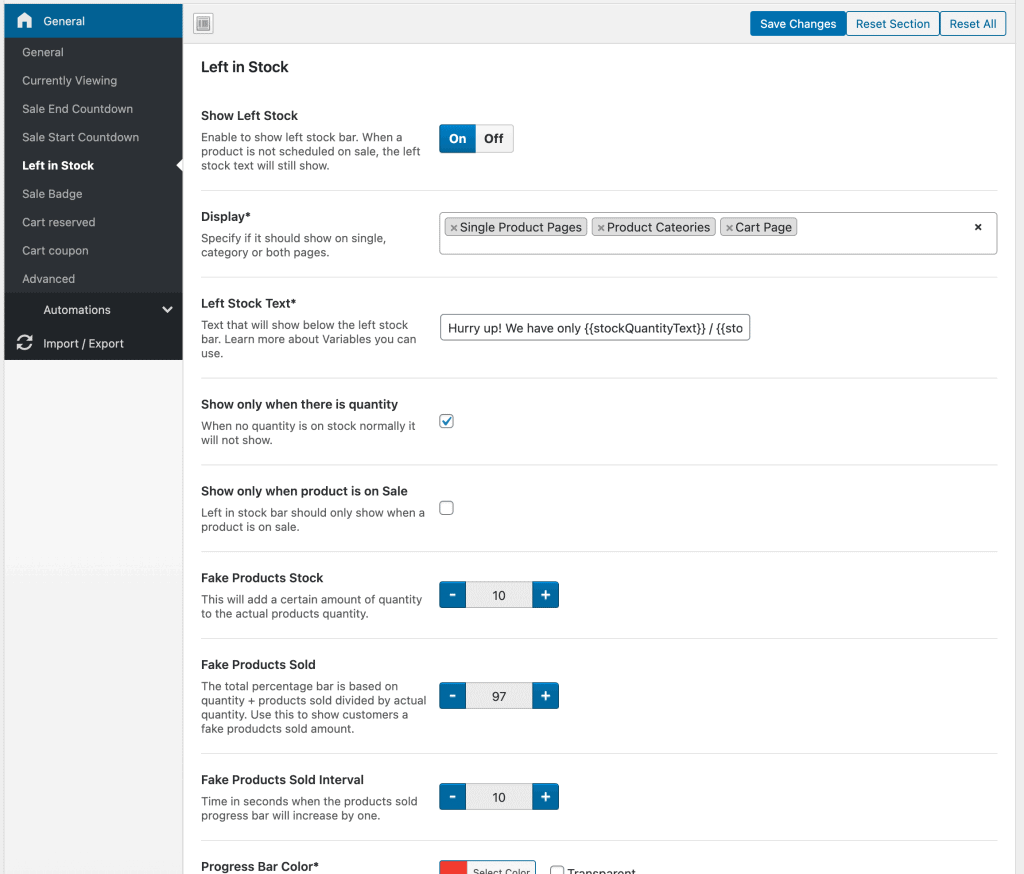 Sale Badges
Enable sale badges to highlight your customers how much % or $ they are saving compared to the regular price. Set a custom text and color with ease.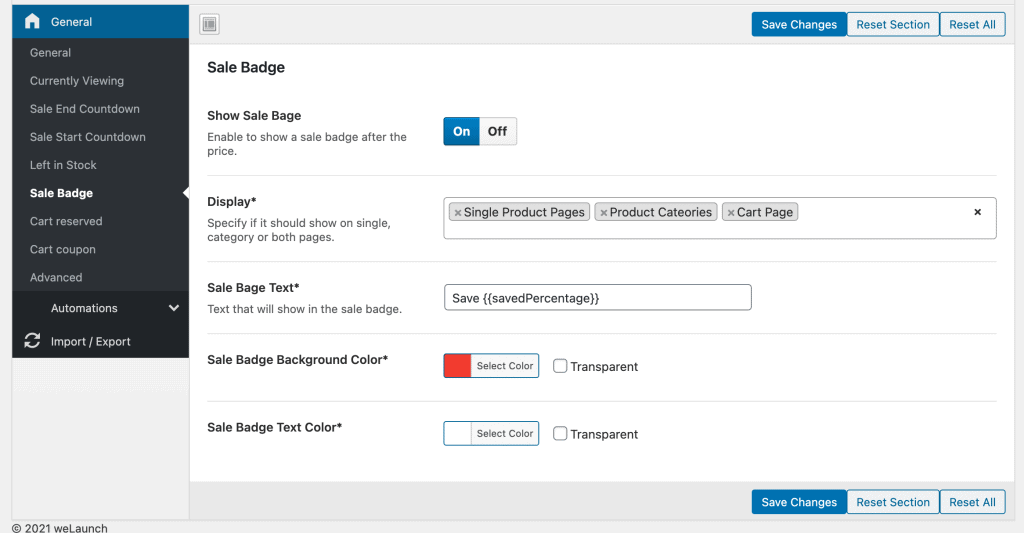 Reserved Cart
When reaching the cart make sure you take care about them and show them a "saved cart" message + countdown. In the settings you can define the text and set the reserved time in minutes.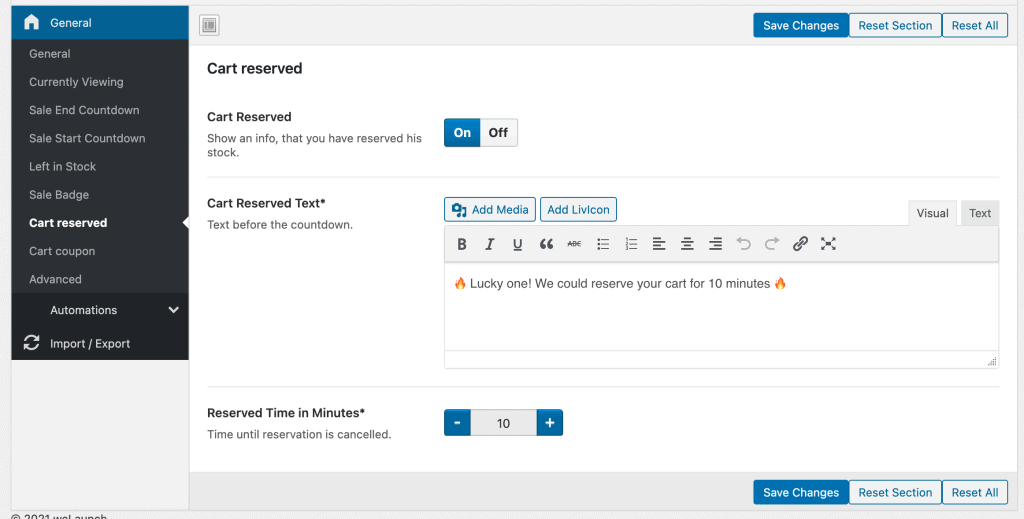 Cart Coupons
Apply coupons on cart automatically to convince customers to buy your product now. Create a coupon manually in WooCommerce, then enter the coupon code into our plugin settings and it will be applied during customers checkout process.

Advanced Settings
In the advanced settings you can set a countdown days format and change the single, cart and category hooks.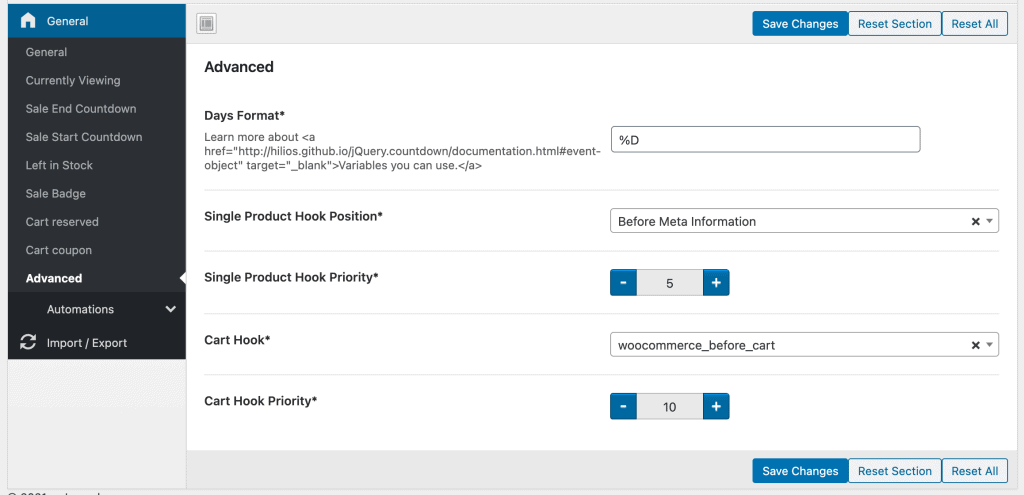 Sale Price Automations
Our plugin allows you also to setup 4 sale price automations. These will, on a recurring timebase, set a specific sale price based on your percentage discount. The automation will randomized set a sale price based on product categories or products. 
For example you can setup an automation for your T-Shirt category, that 10 products every week get a discount of 5%.