After installing the GDPR Plugin we can continue setting up the basics. In your Admin Dashboard you should see the GDPR menu (see right). If not: Make sure the Redux Framework plugin is installed!
Here we can see the following options:
General
Popup
Confirmation Email
Contact DPO
Privacy Center
Cookie Policy
Privacy Settings
Unsubscribe
Privacy Policy
Forget Me
Request Data Archive
Integrations
Pseudonymization
Data Breach
Advanced settings
GDPR Menu in WordPress Backend
Setup Pages
Before we start setting up, we need to create pages. Luckily our plugin can create all pages automatically. You just need to click on install pages in general settings. Then the privacy center with all sub pages and their shortcodes will be created.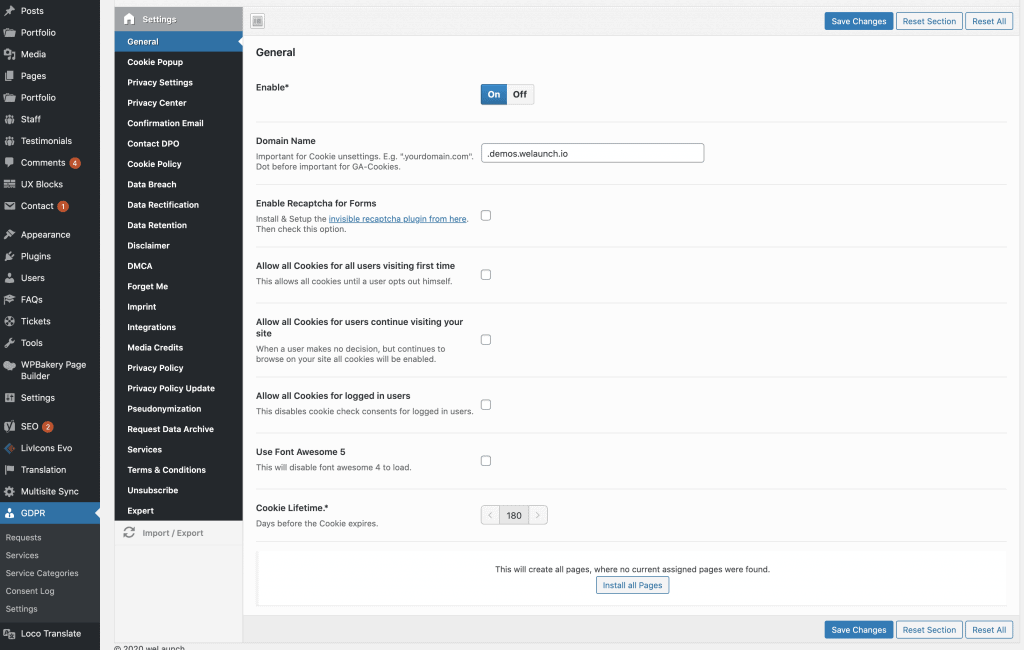 Configure the GDPR Cookie Popup
In the Cookie popup section you can define the look and feel of the modal, the user sees when he first visits your website. You can change texts, colors and choose one of three popup styles.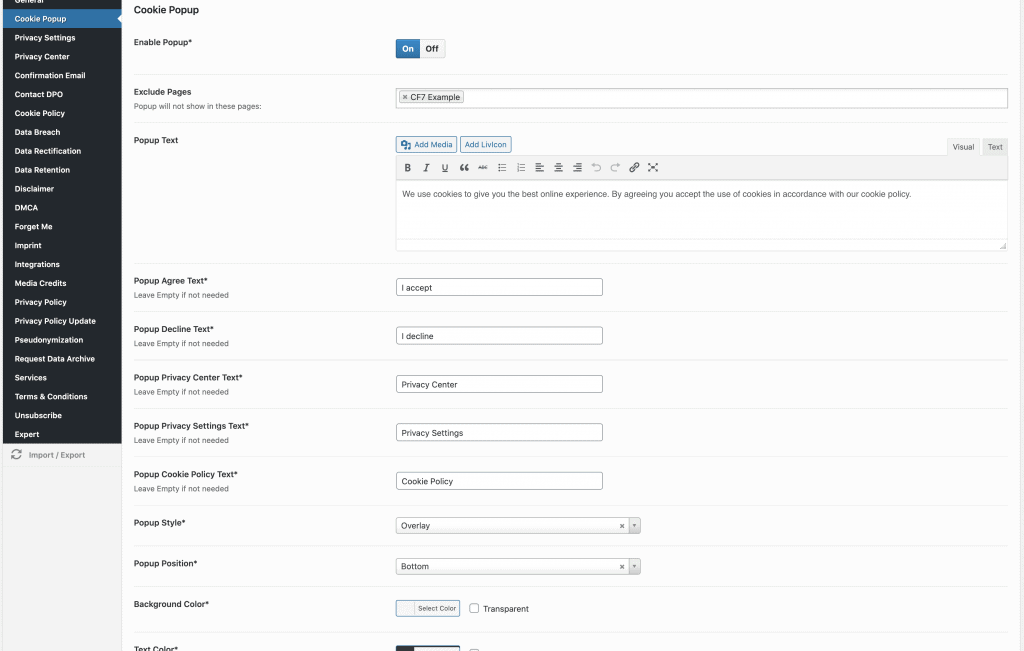 Setup privacy settings panel
The privacy settings panel can be configured in these section. You can change / define the trigger position, icon and set a custom logo.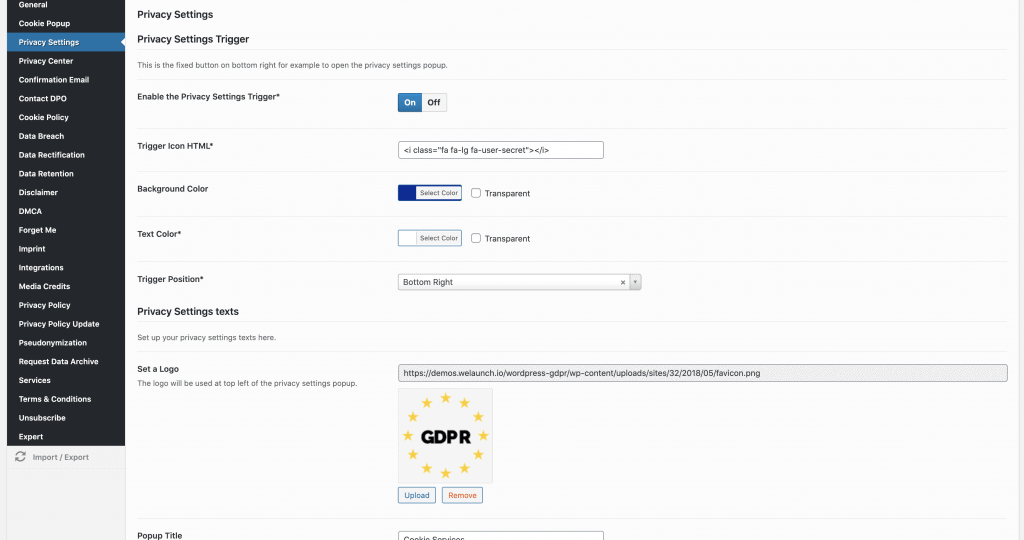 Privacy Center Options
Privacy center page will, when you have clicked on install pages, be assigned automatically. But from here you can also turn it off and on or change the page.

Cookie Services
Each 3rd party service that requires you to add a script tag into your website should go into a GDPR service. This could be:
Google Analytics
Tag Manager
HotJar
Piwik
Facebook
Before version 1.7 we had these integrated in our settings panel (see screenshot below). But you can still use these services panel to automatically setup GDPR services + categories. Simply enter the tracking codes and click on migrate services.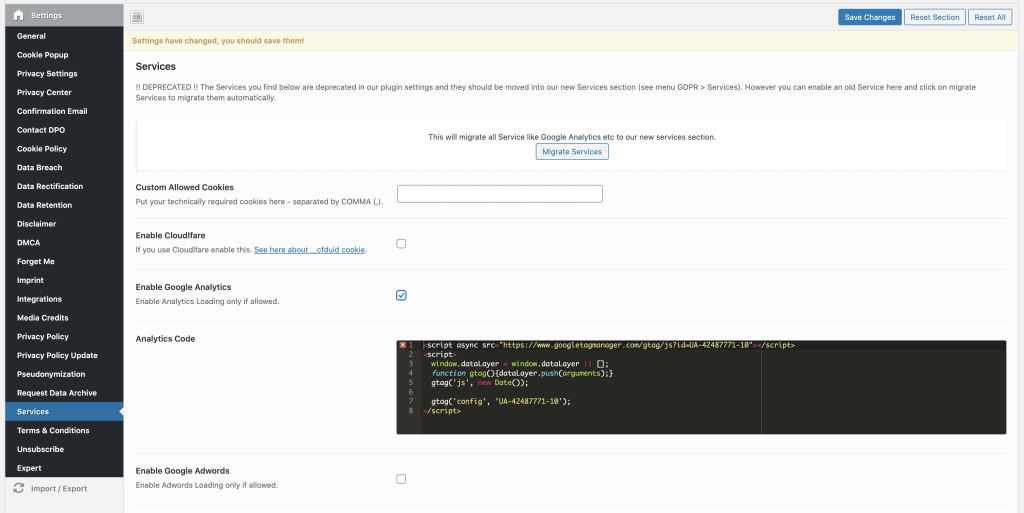 Learn more here about creating GDPR services & categories or watch this video: