To configure our WooCommerce frequently bought together plugin you need to go into your Admin Panel > WooCommerce > Bought Together menu item. If you do not see this item, make sure you have the Redux Framework plugin installed.
General Bought together Settings
In the general settings tab you can choose how the plugin should assign products as frequently bought together items. You can enable / disable manually assignment (via product editing), automatic cart assignment (via add to cart hook) or automatic order / purchase assignment.
You also have the possibility to delete all existing bought together assignments with the button on the bottom.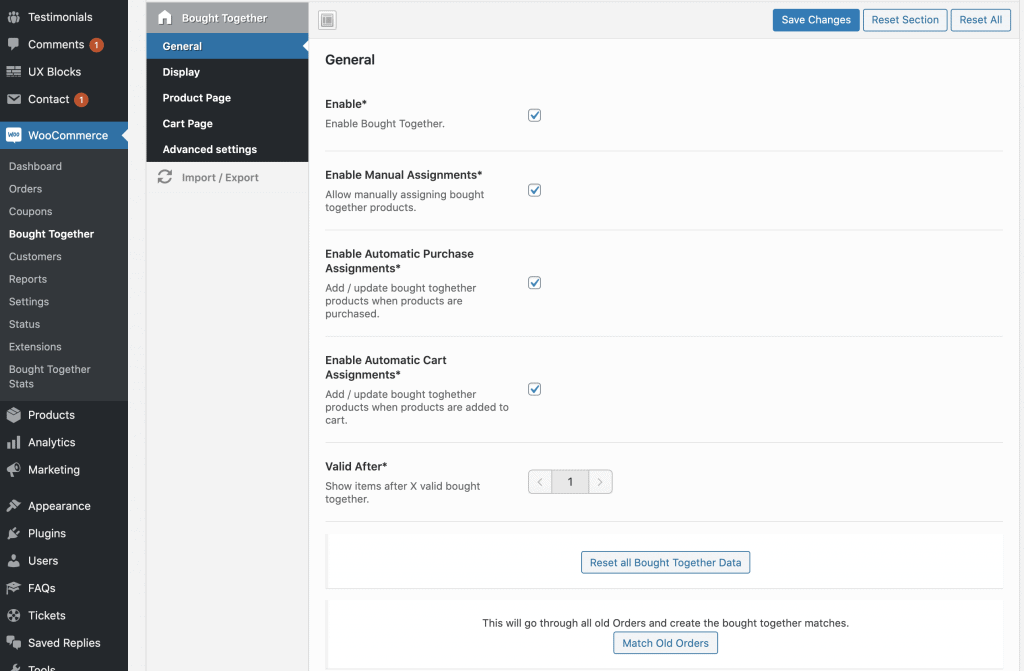 Display Settings
First you can choose the display type you like. We offer right bar with checkboxes and a general style.
From here you can also show the add to cart button, show an "Add all to Cart" and show checkboxes below products.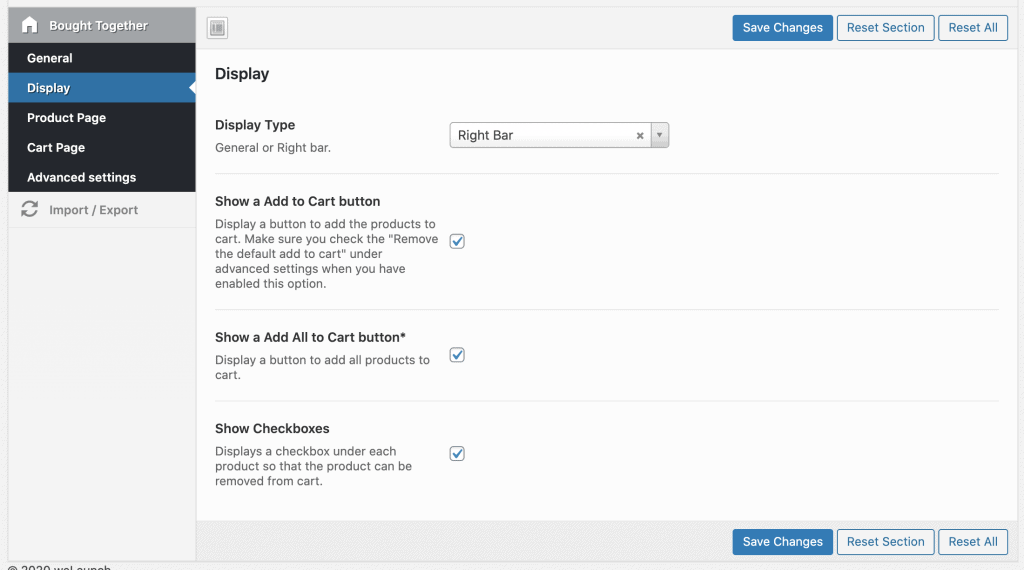 Show Frequently bought together products on Product Page
You can show bough together products on the product page directly. In product page settings you can enable this options and also set custom texts + position.
If you do not wish, that all bought together products should display in a new row, you can use the built in slider module.
The last option "Show a Add to Cart button" displays a button to add the products to cart. Make sure you check the "Remove the default add to cart" under advanced settings when you have enabled this option.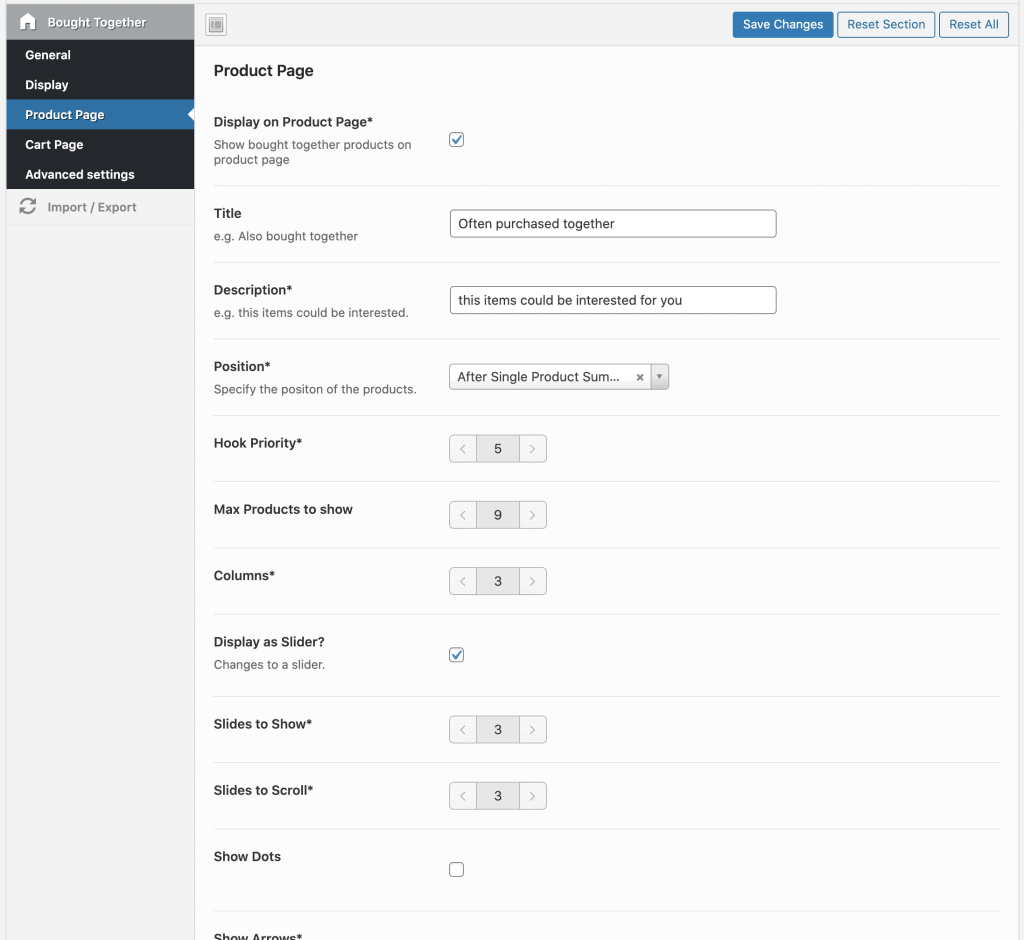 Show Frequently bought together products on Cart Page
Of course bought together products can also be shown in the cart page of WooCommerce. The settings are nearly the same as on the product page, but should change the title here of course to match cart.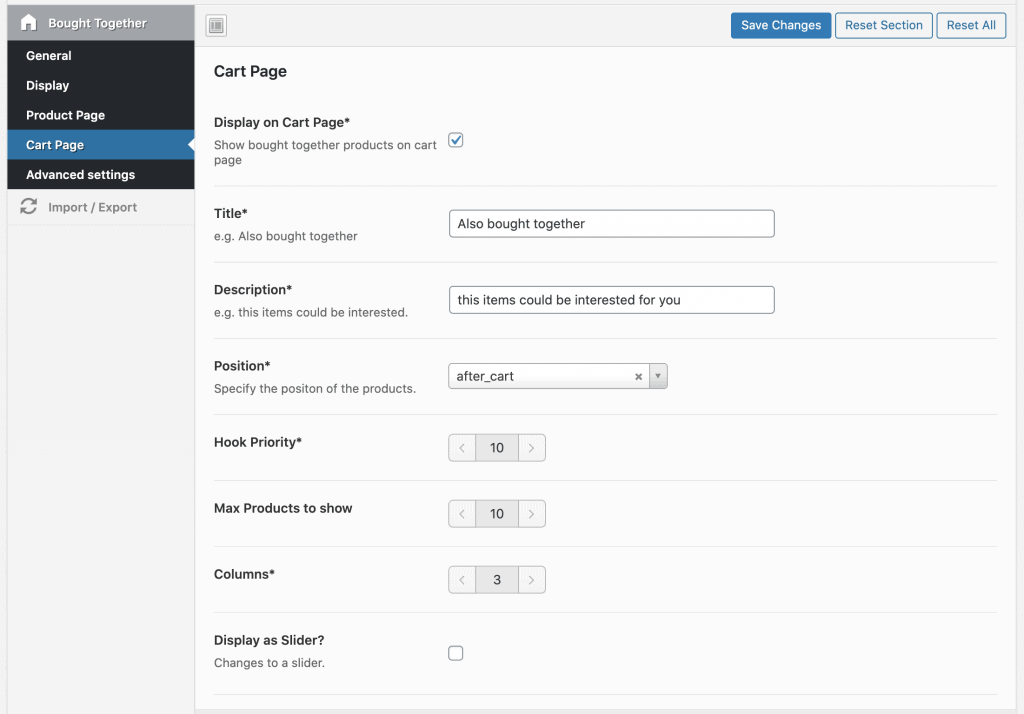 Advanced FBT settings
Here you can disable the default add to cart WooCommerce button for the fbt products.
Furthermore you can add some custom CSS & JS if you like.
Shortcode
For custom product page builders or on other pages, we also offer a shortcode to show bought together products.
[woocommerce_bought_together product_id="PRODUCT_ID OR LEAVE EMPTY"]