Quantity based tiered pricing helps you to increase your order values in your WooCommerce shop. That because your customers like to get discounts when they purchase higher amounts of your products. Tiered pricing makes this possible.
Within our ultimate pricing plugin for WooCommerce you can define global, category or product based pricing tiers. You can choose between:
Percentage Discount
Fixed Amount Discount
This then depends on the quantity you set and the customer is selecting.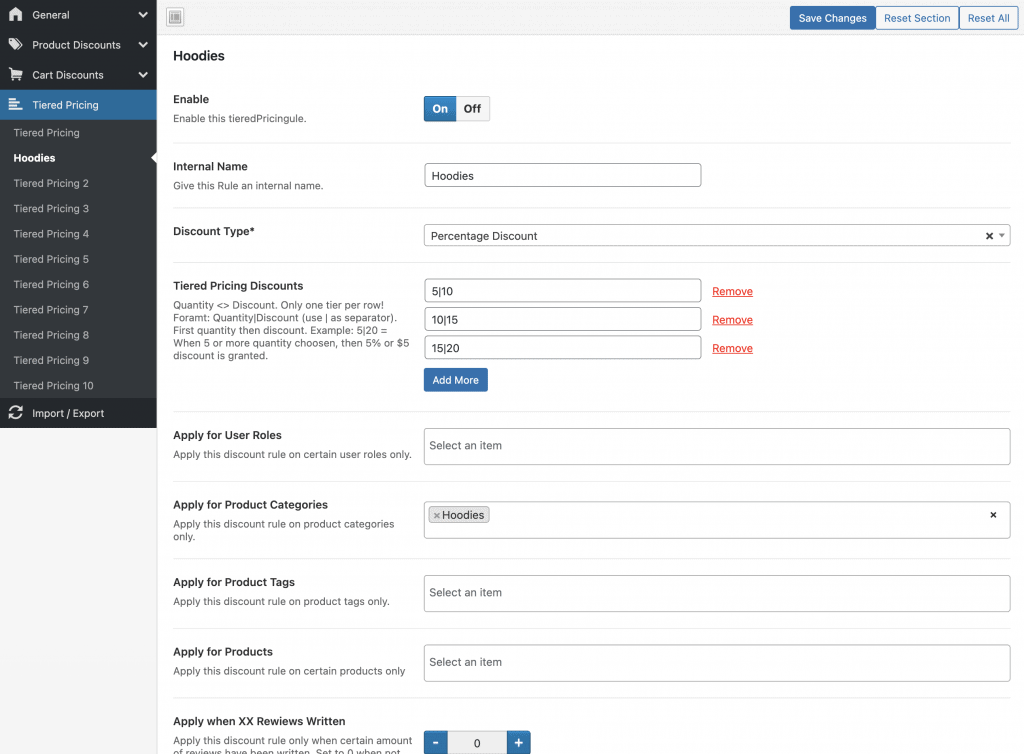 In the above settings we defined a tiered pricing structure for the category hoodies. The first number contains the start or min quantity that must be reached to get the price (2nd number). In this case:
5 Quantity = 10% Discount
10 Quantity = 15% Discount
15 Quantity = 20% Discount
This will look at the frontend like this: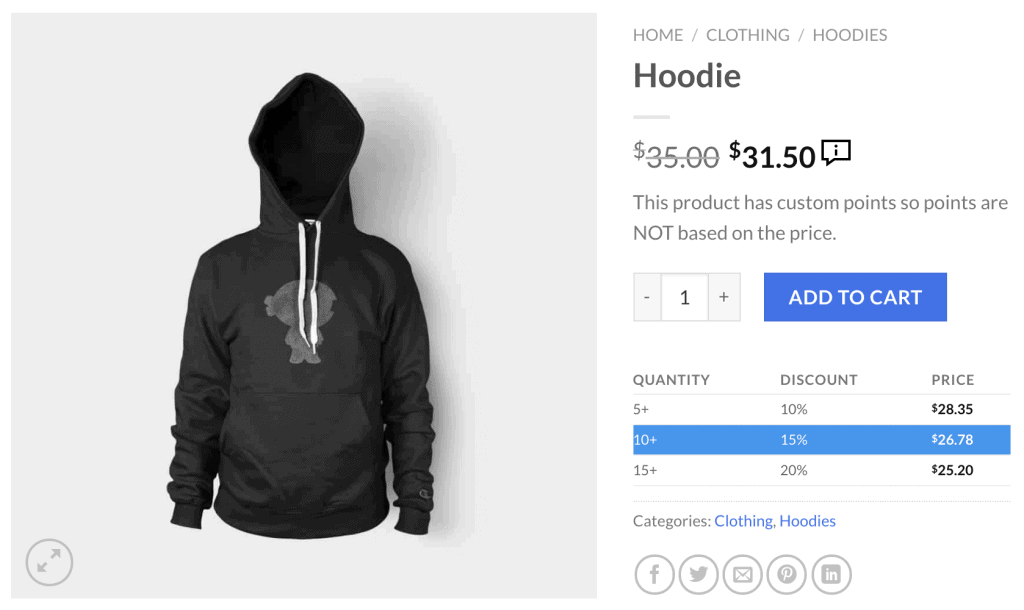 When you have very product dependent pricing tiers or can not work with global / category based tiered pricing, you can also setup the levels on product level when you edit a product in backend.