If you find any bugs or enhancements in this script get in touch with a clear description of the problem so we can fix it. We do not support modifications!
Settings Menu
In order to setup the plugin you should be able to see the Catalog Menu under the WooCommerce menu. If you can not see the Catalog Mode menu make sure the Redux Framework plugin is installed and activated.
General Settings
In the General settings you first should set your wishlist page. If you have not created a wishlist page, create one and insert the shortcode [woocommerce_wishlist] there. Then assign it.
Then you can also create a Wishlist search page, where the shortcode [woocommerce_wishlist_search] should be placed. Furthermore you can enable guest wishlist setting here.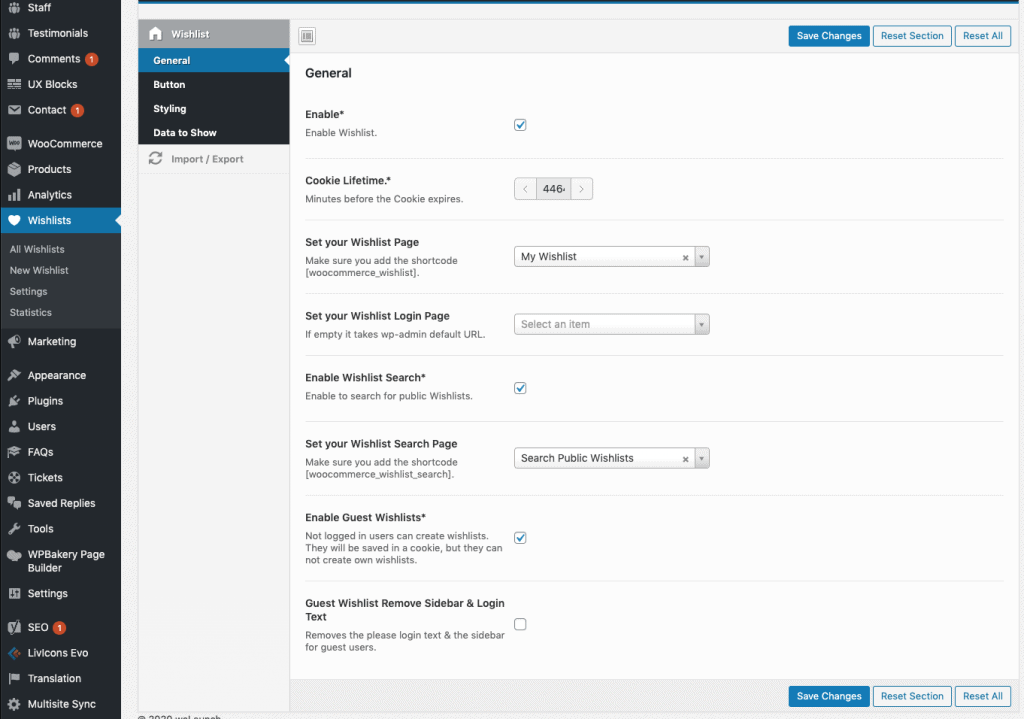 Button Settings
In the button settings you can enable / disable and configure in which WooCommerce Hook the single product or shop loop button will be placed.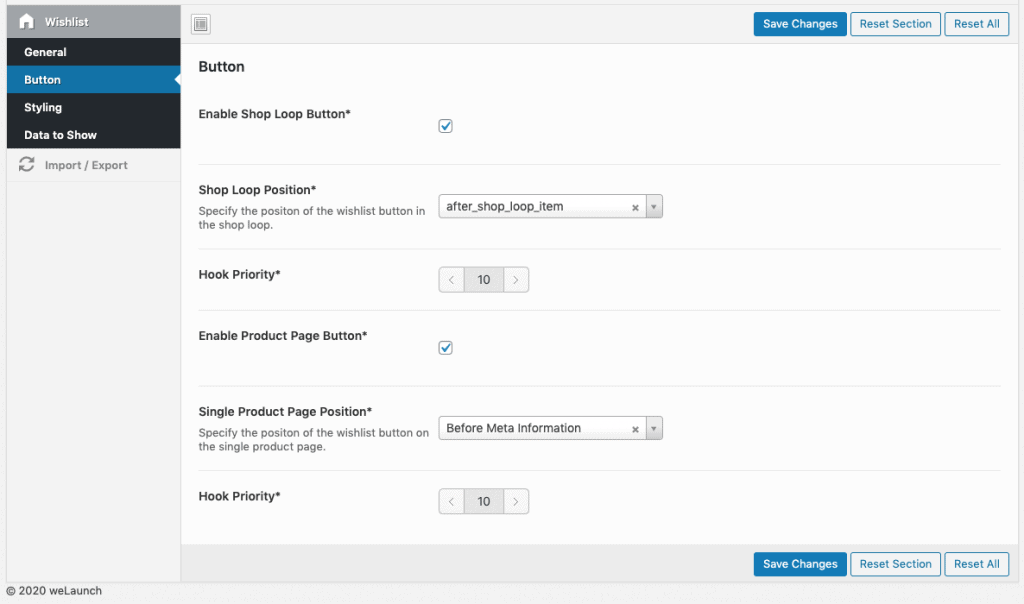 Modal & Popup Options
In the Styling Section of our plugin you can adjust some stylings regarding the modal, that we use for wishlist product adds or new wishlist creation.
If the styles do not work, make sure the following file has a CHMOD 0777: /wp-content/woocommerce-wishlist/public/css/woocommerce-wishlist-custom.css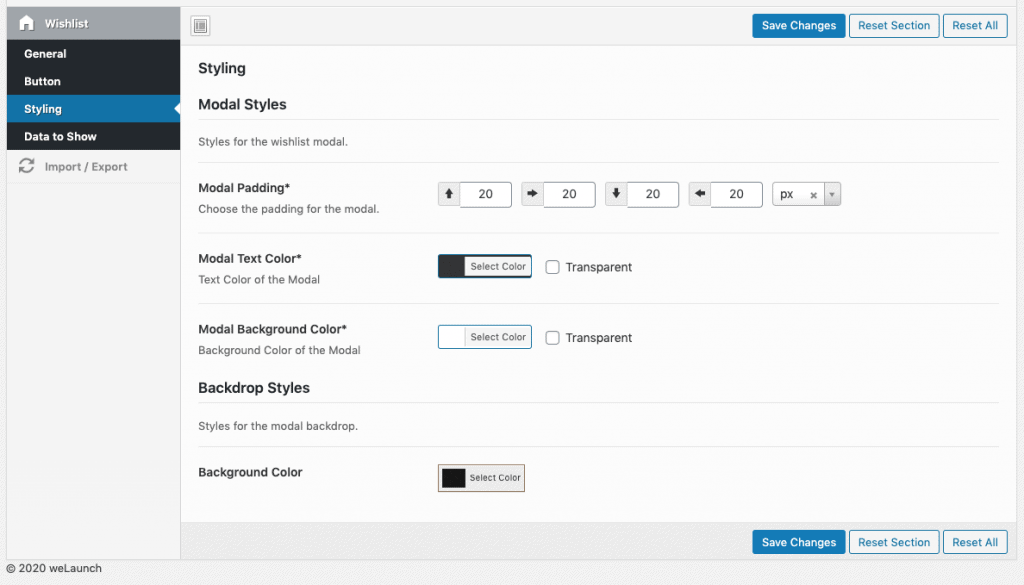 Data to Show
The data to show section allows you to enable and disable certain parts of the wishlist content. The following elements are possible:
Image
Gallery
Title
Reviews
Price
SKU
Tags
Categories
Short Description
Add to Cart
Description
Attributes
Read More
Furthermore you can enable the wishlist Sharing there and define to what services the sharing should be available.