Before creating a store you should setup your store categories & filters. The, when you want to create a store you have two options: Either you add it manually or you import a store.
Create a store manually
If you want to create a store manually, just go to Store Locator > New Store inside your Admin Panel. From there you can add all the necessary information for your store.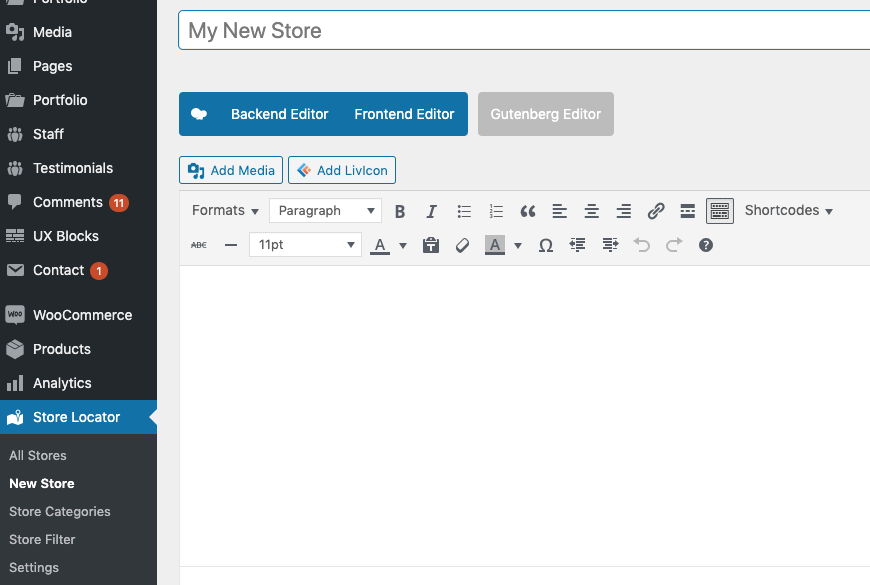 Importing Stores
If you have many stores you better use the import functionality. Therefore you go to Store Locator > Settings > General. On the bottom you will find an "Get Sample Import file"-Button. Press this button and you will get a sample Excel import file filled with all store information + categories + filters.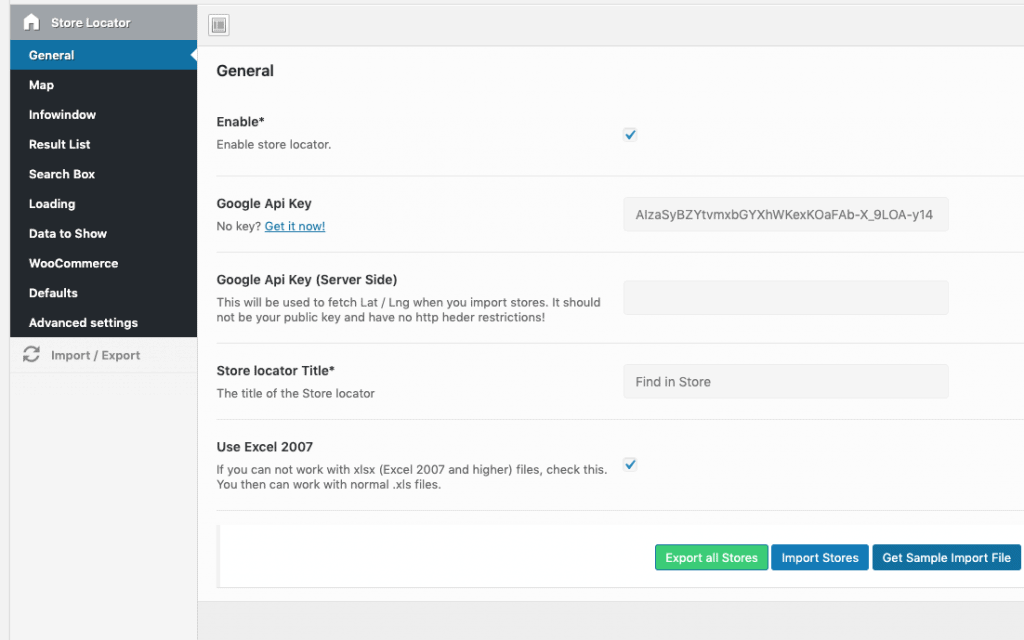 Use this sample import to fill out your import. If you have set a Server Side Google API Key, you can leave out the Latitute / Longitute values, because they will be fetched automatically.
Then you go back to General settings and press "Import Stores"-Button. Then select your file and click on import. You will see a report of the added stores afterwards.