Starting with Version 1.5. we introduced GDPR Services. A service is for example Google Analytics or anything similar, that places cookies OR uses external scripts to be embedded.
If you just migrated from a lower version of 1.5 then go to our Plugin Settings > General. Click on "Migrate Services" button on bottom. This will move necessary cookies & your integrations into our new GDPR Services automatically.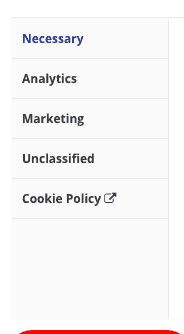 GDPR Service Categories
The GDPR service categories are displayed on the left side of the Privacy Center and group your services into different categories like Neccessary, Analytics, Marketing etc.
You can create / edit or reorder by drag an drop those categories from the admin panel > GDPR Service Categories.
GDPR Services
A GDPR Service consists of a Name, Reason (Description), a head and maybe also a body script. Furthermore you can set a service to "deactivateable" or as a pixelyoursite service. You should set technical services / cookies to not deactivatble (always allowed). Analytics for example should stay deactiavateable.
Do also not forget to assign your service to a service category, because otherwise they will not appear on the frontend!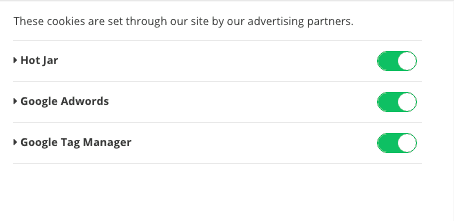 Backend Examples